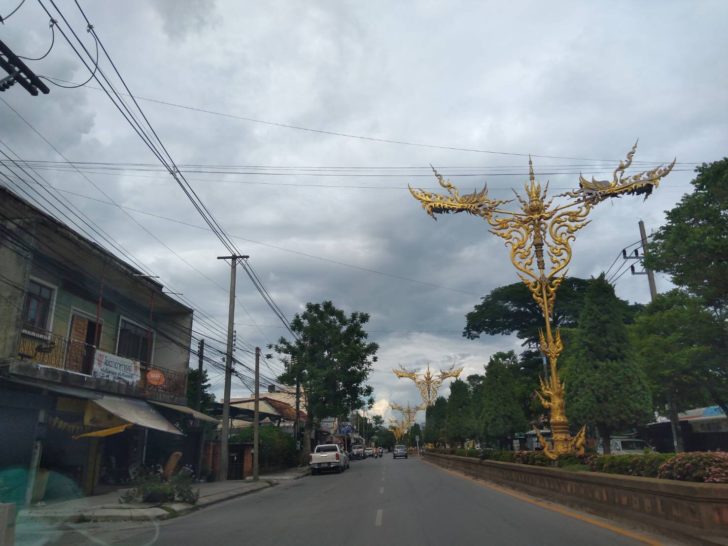 On 2 July 2020, the reporter reported that at the honor building of the 90-year-old Somdet Phra Srinagarindra, the Royal Minister Chiang Rai Municipality Mueang Chiang Rai District, Chiang Rai Province, Mr. Piyapoj Ruthiriko, Deputy Governor for Construction and Project Management Provincial Electricity Authority (PEA) and Mr. Wanchai Chong Suthanamanee, Mayor of Chiang Rai Have signed a memorandum of agreement for the construction of underground electrical cable systems Chiang Rai Municipality
The two organizations will jointly improve the electrical cable system into underground cables in 5 routes as a pilot, namely 1. Ratana Road, from Klang Wiang intersection – Chiang Rai passenger terminal No.1 and Banprakarn road. From the clock tower – Pratu Sli intersection, distance 1.45 kilometers
Route 2, on Thanalai Road, from Rattanaket Road Intersection – Ratana Road, in the distance of 0.85 kilometers. 3. Thanalai Road, from Rattanataka Intersection – Phahonyothin Road, in the distance of 0.85 kilometers. 4. Banprakarn Road From the intersection between Rattanatakhet – Clock Tower at 0.75 kilometers distance and 5. Banprakarn Road From the intersection of Rattanathibet road – Phahon Yothin Road, 0.75 kilometers distance
This time, there was Lieutenant Narong Rotjanasorn, Deputy Governor of Chiang Rai, executives from both parties and the Telephone Organization of Thailand or TOT also participating.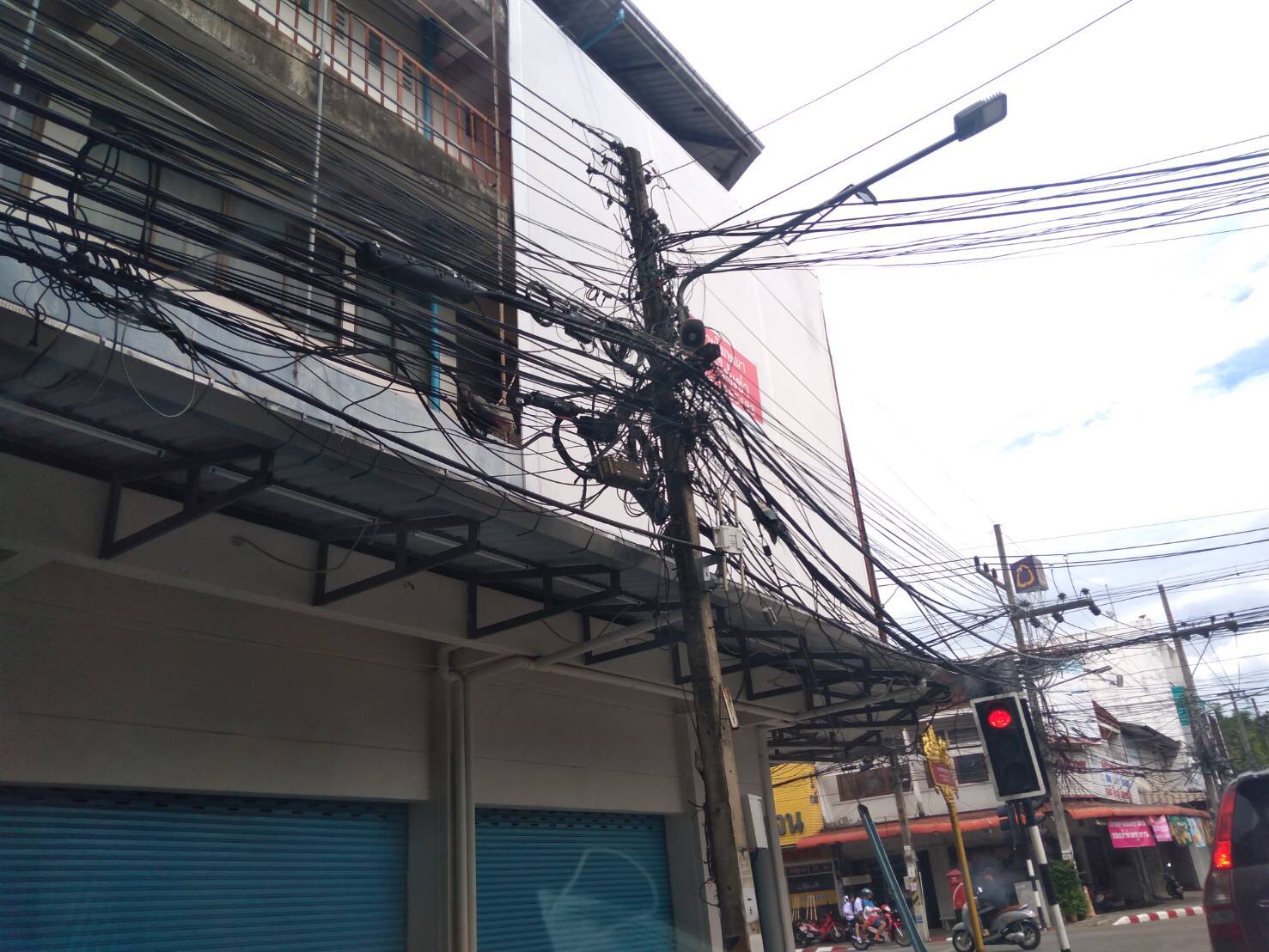 Deputy Governor Narong Rojanasorn, Deputy Governor of Chiang Rai, said that Chiang Rai is a city of tourism, nature, art, sports city, etc. But the past problem is the landscape caused by artistic and cultural locations. Various traditions Annual important events such as flowers, etc. are overshadowed by electrical poles and electrical cables, including communication cables. Therefore, having a project for the construction of the underground electric cable system is considered very good. And also helps to solve natural disasters, especially windstorms that sometimes cause electricity poles to fall and sometimes power outages in a wide area.
Mr Piyapoj said that this is the first time that PEA has collaborated with Chiang Rai Municipality to implement the said project. Which will be divided into 2 projects which are Chalerm Phrakiat Road Project The distance is about 1 kilometer which PEA operated entirely by itself, using a budget with every province in the country, approximately 1 kilometer per province, approximately 4,200 million baht, or an average of around 50 million baht per province. And this project has a civil operating ratio of the municipality 45 % And PEA 55%. In the case of the said 5 routes, a total budget of 488.76 million baht is divided into 205 million baht from the municipality and 283 million baht for the PEA.
Mr Piyapoj went on to say that Currently, over 95% of the progress has been investigated, and if there is no complaint, it will take approximately 2 weeks to be completed and then notified to the municipality to bring to Chiang Rai City Council for consideration. Once again, procurement can be made. The process is expected to last for 2-3 months and will be built around a month. Oct – Nov, or maybe a few months later, because there are many private cables, but most, especially TOT, who often bring their own cables together in the underground. However, if the construction is completed, it will take around 360 days or 1 year. It is civil work such as dredge, pipe laying, etc. for 6-8 months. The remaining work is to lay the electrical system and others according to the procedures.
Mr Wanchai Said that this project has been completed public, and the people have agreed to support in order to have a beautiful and safe scenery, so this agreement has been recorded. Which is considered to be a project delay due to having received a budget of over 100 million baht 2-3 years ago, but there is a contradiction that the budget must be returned For this time, there were inquiries from the provincial and related agencies including PEA then believes that it will move forward and can be extended to other roads Again in the future