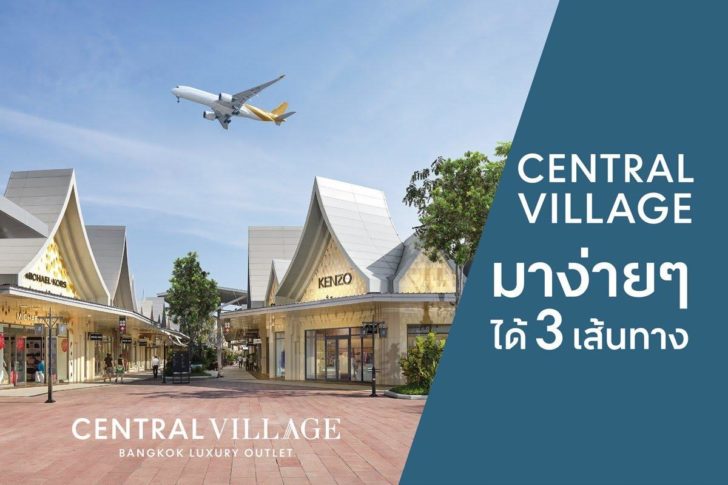 Since Central Pattana launches the Central Village project, a luxury outlet The most perfect first in Thailand. inThe concept 'Bangkok Luxury Outlet' Officially opened on the 31st of August, whichMany people are probably familiar with the name well.
In addition to being the first international luxury outlet in Thailand, Central Village also boasts The Best in many ways that you can't miss!
Superior with convenient location, located on a large highway road with 10 lanes. Easily accessible, with no traffic, and only 10 minutes from Suvarnabhumi Airport with 3 routes, whetherRoute 1 From Burapha Withi Expressway, Route 2 From Motorway No. 7 andRoute 3 From Lat Krabang Road and only 30 km from the central business district of Bangkok (Silom) With ample parking Able to accommodate more than 1,500 vehicles of the service, do not need to be tired of finding a parking space
The only place to shop for all items
'Central Village' answers all the needs of the family. Parents, mothers and children have products of people of all ages. And complete in all categories Such as famous brand name clothing, bags, shoes, watches, jewelry, cosmetics, kitchen appliances Electrical appliances IT equipment Home decor Toys for kids, called shop, complete all in one place.
Including famous brands selected for you
When you go shopping in 'Central Village' you will find more than 220 leading brands. And more than 67 exclusive brands available at Central Village here, the only place in Thailand such as CHLOÉ, COACH, SALVATORE FERRAGAMO, ERMENEGILDO ZEGNA, POLO RALPH LAUREN, ETRO, JIMMY CHOO, KATE SPADE, KENZO, MARIMEKKO, MAX & CO., McQ, MICHAEL KORS, MOSCHINO, OUTLET BY CLUB21, VALENTINO, VIVIENNE WESTWOOD, COCCINELLE, MELISSA, SUNGLASS HUT, VICTORIA'S SECRET เป็นต้น
Offer up to 90% full discounts and special deals and many Cash Voucher On-top
'Central Village' has organized a "Super Brand Grand Sale" campaign that offers discounts of up to 90%. Special privileges for The 1 members receive a 100 baht cash back when spending over 3,000 baht and many more privileges from the card. The participating credit starts today – 31 July 2020.
And special deals, do not miss this July with Luxury Redemption for leading brands
– When spending over 10,000 baht, get the right to own a hat from Polo Ralph Lauren for just 990 baht.
– When spending 40,000 baht, get the right to own a wallet from Salvatore Ferragamo for just 2,990 baht.
* But do not delay this privilege. Because the product is limited
And during normal hours, 'Central Village', you will also be shopping for brand-name products at an outlet price that is discounted by 35-70% daily throughout the year as well.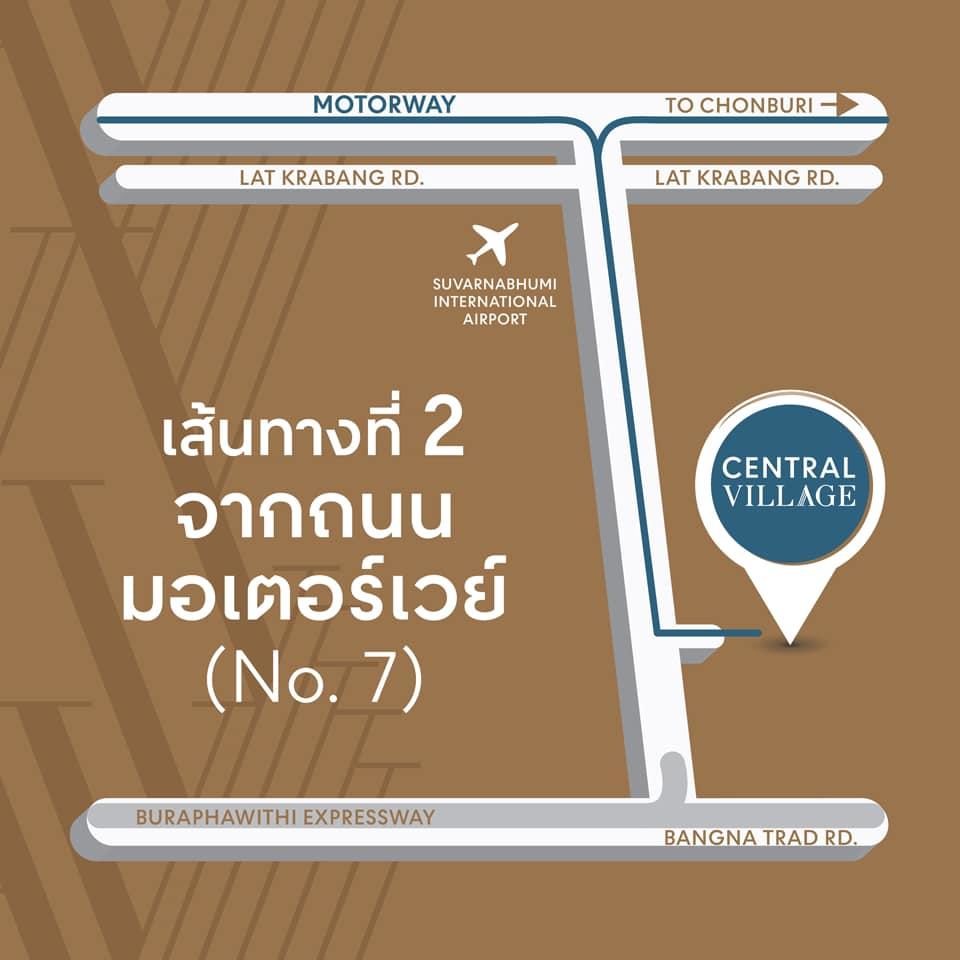 Shop-taste-chat with street food, famous shops and chic photo corner
After shopping, the interior of 'Central Village' offers top restaurants, as well as Food Village, which has selected delicious Thai food and street food from many famous stores in single Complete with both savory and sweet Ready to be served for you to eat
Who likes to take pictures Here, there is still Thai architecture applied. Various zones and many more angles. Take a chic photo. Which will give you lots of pictures for uploading on social media
Central Village Luxury Outlet is open daily from 10.00-22.00 hrs. And can follow the details.More on the website http://www.centralvillagebangkok.com