Hello.
I haven't seen a store so rich in examples for a long time, even the flagship from MTS two years ago did not make such a strong impression. It can be seen that people have collected everything that is possible and embodied in one place. Thought seethed, but could not take shape in a single system. Using GURU as an example, it is good to look at modern retail, the concepts that are emerging, and why some technologies in themselves do not mean anything. Just like before, I advise you to read the previous parts about GURU, this is the fourth in a row.
One of the operator's employees sent a funny observation to the mail, I will quote a piece of his letter. "Eldar, you undeservedly overlooked the store's website and its name. Try to drive a name into Google / Yandex and enjoy the result. Equipment store for high-altitude work and sports tourism. It's not for me to tell you how much money you need to invest in the promotion of the Gurustore domain and the Guru name. A task for many years with an unguaranteed result. In the smoking room, we discussed another nuance, the site was created by scammers. Open the menu, look in the lower left corner – SCAM Team. Not a specialist, our SEOs say that this is not good. Everything was done in a hurry, in haste, as can be seen from the result of the work. Many people think that the whole guru is a toy that will be quickly abandoned. After your articles, they actively say that these are, as it were, not stores, but, as it were, an experiment.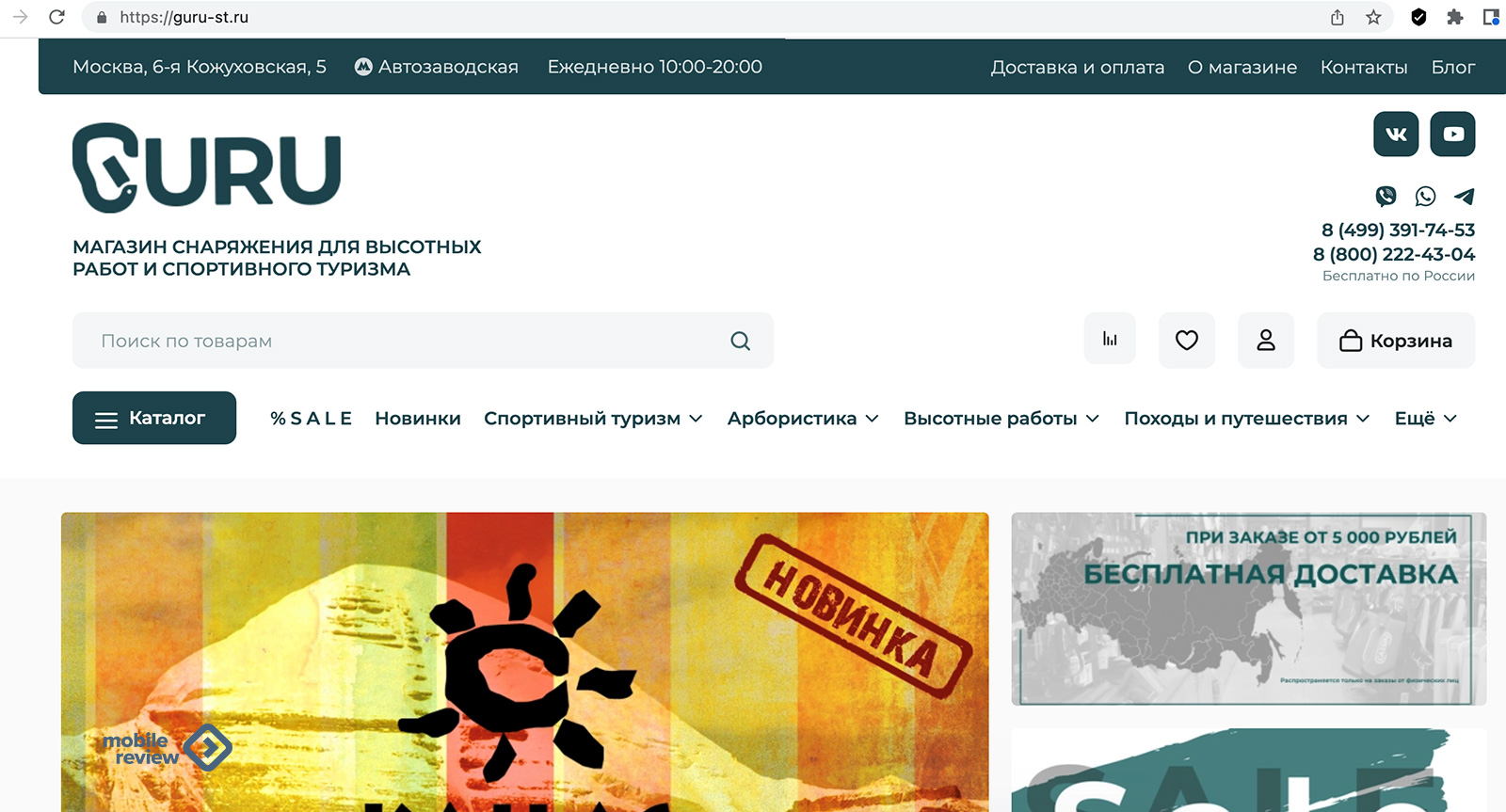 I will not give the whole letter, but thanks for the details that I did not consider. I climbed on the site, there really is a "cool" name of the developers. This is an abbreviation of the names of the designers, but it turns out the word "SCAM", which is clearly associated with scammers. The fact that MTS easily put their name next to it, of course, raises questions, since according to the brand book, this is impossible in principle. And anyone who has faced the need to comply with the MTS brand book will confirm my words.

I will not hide that they gave me a hint and offered to look for the GURU trademark in Russia, I was somewhat stunned by the discovery. I won't be surprised if lawyers take advantage of such a gift of fate and chop off significant amounts from MTS for using someone else's brand.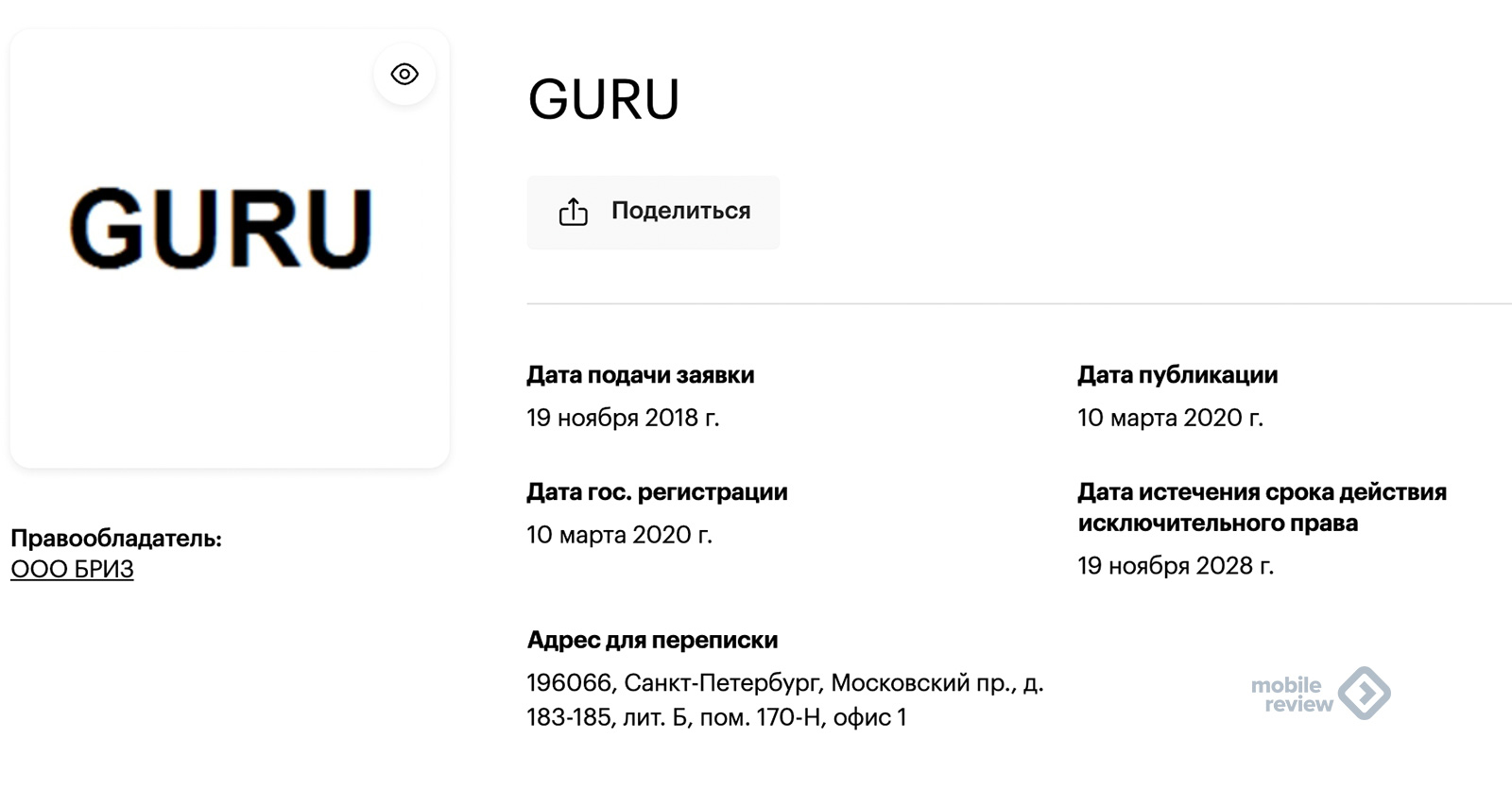 As I understand it, now in MTS everyone does what they want, trademarks are not checked, the brand book is not respected, and further down the list. This well confirms that the company has no strategy and complete confusion inside, sort of throwing. I wrote a text about this using the example of the MTS Access tariff, which was launched and the conditions were immediately changed, as if the launch took place in delirium.
But let's go back to the store and talk about how the salesperson's workplace works. A simple rack in which a computer, a printer are hidden behind a sliding curtain, you can also store papers there. Here is the closed stand.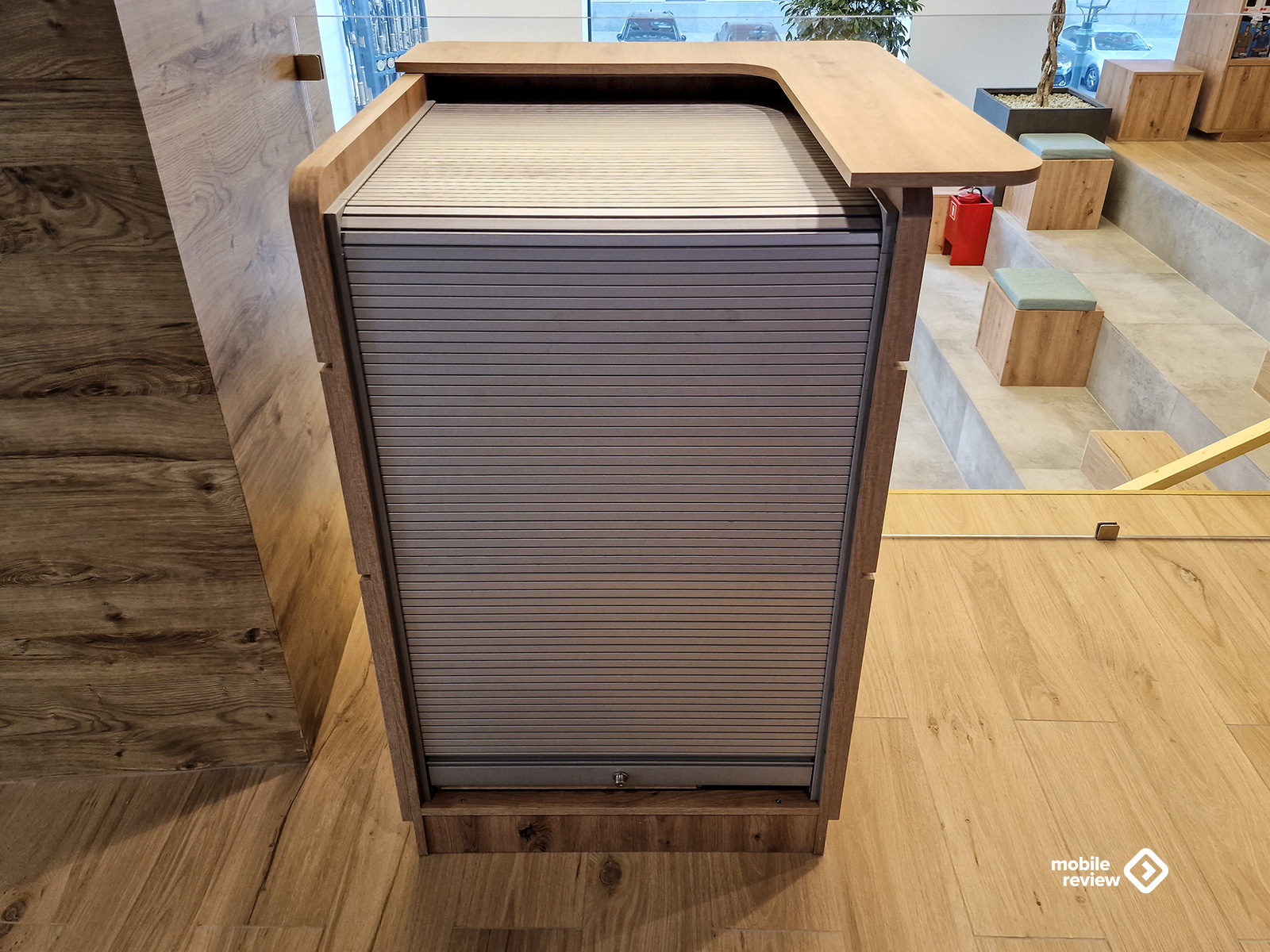 Since the store is open to everyone, the usual task of a salesperson when serving a customer is to bend over, open the curtain, check out the goods. Then immediately print the desired document on the printer, and then close it all safely. There are many unnecessary movements that, in principle, are not needed, such jobs appeared in MTS a long time ago and have already proven that they are not very convenient, many sellers complain about them. Right there they were simply stuck as a given.
An attempt to remedy the situation is observed in the fact that there are portable tablets in the hall – you can place orders on them, but you need to go for a printout in the same place, to the seller's workplace.
The organization of a workplace for salespeople looks strange, they didn't think about convenience, but they make them stand, go to different workplaces. You can sit down on the side, someone from MTS is located there, apparently, a person is finishing the format of the store.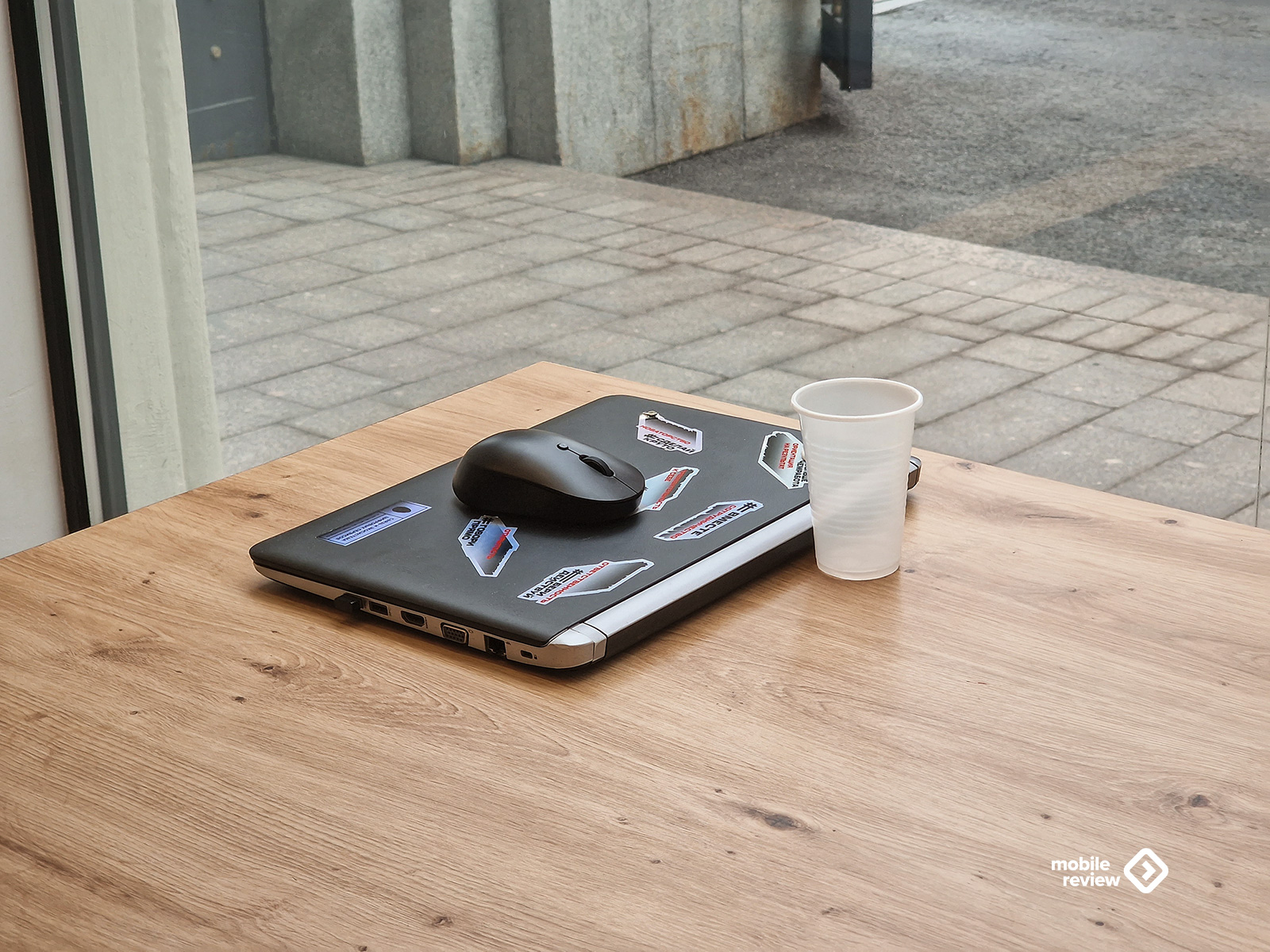 Goods are displayed on the shelves, there are also drives in the store, they are hidden in the furniture. Such a decision was peeped at the Apple Store, and there it looks logical – cheap goods, for example, covers, are hidden in such drives so that they can be easily obtained. But phones and other equipment are in a warehouse where increased security measures are observed, it is difficult to steal anything from there.
Here in the store with drives there is some kind of leapfrog, it is not thought out where and what goods to hide. Equipment in the back room, there is not much space there. The drives are empty, it's just a space for which they have not yet come up with applications. Which once again proves that the store was designed by theorists who had never worked in retail.
Another innovation in the GURU store is the price tags, they are made transparent. Printing on transparencies increases the cost of such price tags by several times, and given that they need to be redone quite often, one wonders how justified this overhead is. In electronics hypermarkets, where changing price tags turns into a headache, they put price tags on eINK ink, they are controlled remotely. An expensive solution, but it allows you to quickly change the price of any product – there are no delays. Oddly enough, eINK price tags pay for themselves in the long run, especially if you have transparent plastic instead of paper.
Pay attention to the lower corner of the price tag, the amount of remuneration for a specific product is prescribed there, this is how much money the seller will receive if you buy something.
Price tags in GURU look unusual, but at some point the film will be gone (it always happens, just believe me), and ordinary paper will appear there. Why create such a vulnerability for their stores and additional costs is unclear.
Now about the good. The store has GURU cases that cost 299 rubles. Let me remind you that accessories are the goods on which each store tries to earn as much as possible. Against the background of other prices, GURU cases look like a free offer. The quality is so-so, about the same as in the next passage, where the same covers without an inscription are given for a hundred rubles.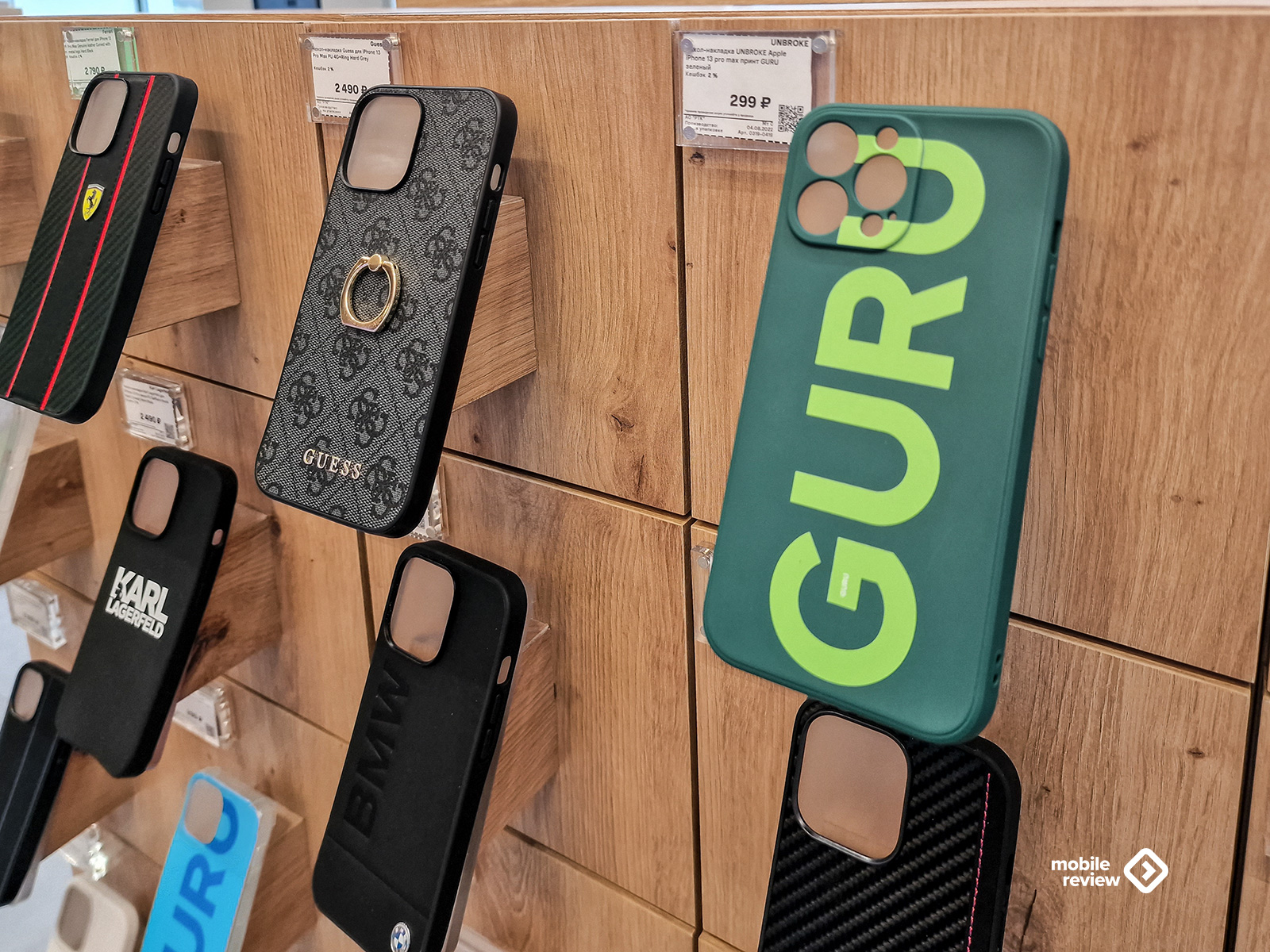 This moment again causes dissonance in me, you open a premium store, but do not choose the goods that you put on the shelves. Why? How did it happen? The same GURU merch is made expensive, and cases are super-cheap. Were they made by different people? Didn't give correct input? Everyone does what he wants and how he sees?
In the far zone of the store there is a device that allows you to emboss on the skin, buy a case, and you get any inscription on it for free. Good idea, these chips always come in handy. There is also a printer for pasting any smartphone with a film, so no one will be surprised by this.
The smart home section is represented by Alice and other speakers, as well as sensors and the like. Until everything is assembled for demonstration, according to the seller, "it's not such an easy task, but everything will appear." Let's write it off in a hurry when opening a store, but there is actually no place to show some scenarios here. Everything is very tight, and the store is simply not suitable for demonstrating a smart home. Although it would seem that MTS should focus on this area, hundreds of people inside the operator are engaged in smart home.
On the counter is a Xiaomi smartphone, which is designed to control a smart home. I'm not saying that it was somehow set up for MTS, although this could be expected. There is even Netflix on the screen, which does not work in Russia. To be honest, I expected that there would be KION, MTS applications and so on. Naive me! That is, MTS never learned how to use technology screens to show what they call their ecosystem. But it's so easy to do, and you don't have to pay anything to anyone. The question is in the organization of work, in how to show your products from the best side.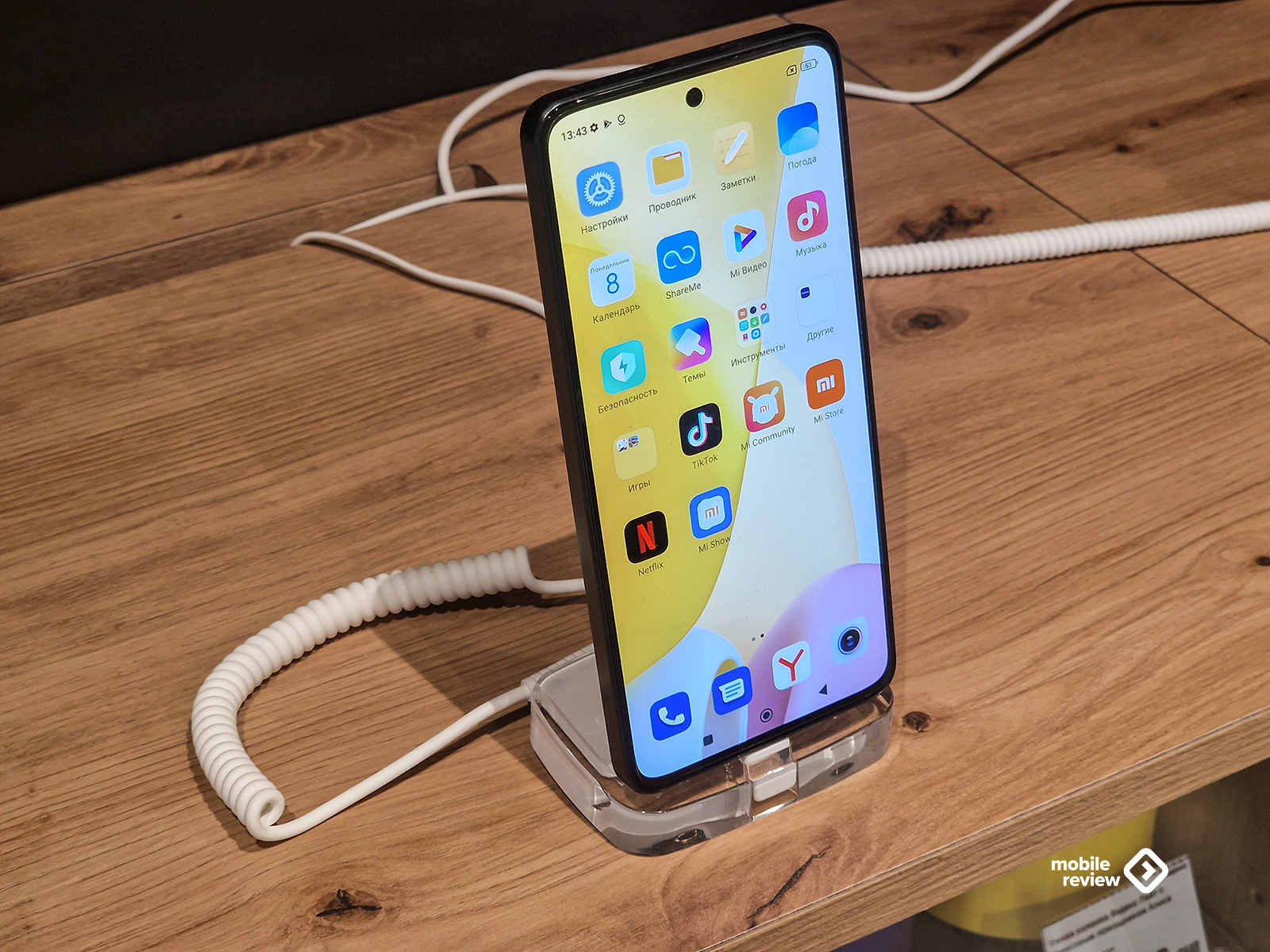 Pay attention to the cells from MTS where you can receive goods. The store told me that they would work to ensure that a person could order a product from the panel in the store, receive a code and immediately accept the product from the cell. That is, the goods from the warehouse will be stuffed into the cell by hand (I don't believe in a robot), and on the other hand, the buyer will receive it. I thought for a long time what was wrong with my perception of the world. After all, service by a living person is much more pleasant, plus, being in a store, sending a person to the cell is at least surprising. Someone read stories about automation and misunderstood them.
Four materials, in which we dissected in detail the new retail format from MTS, are enough to understand that the store is damp, although it is located on an interesting street in the center of Moscow. Moreover, the dampness of the store is at the level of ideas, I am completely silent about the implementation. We have collected in one place a bunch of different technologies that are not related to each other in any way, and are trying to get some new experience, but with this approach it will not happen at all.
MTS has the money to make a store in such a location a place of pilgrimage, so that there are queues on Tverskaya, people rushing to the store. And he became a social phenomenon. But there are no ideas for this as a class, so what happened is what happened. Once again, the mountain gave birth to a mouse, which, as they say, will be quietly strangled, since this is an experiment that may not take place. It is convenient, of course, when everything is an experiment. I have no prejudice here, experiments are necessary, but in this case it is a chaotic and rapid filling of space with incomprehensible meanings. Ideologically, no one worked on the store or did it carelessly.
I can say for sure that the quality of the implementation of the GURU store is noticeably worse than that of previous stores from MTS, although they did not shine with fresh ideas that really increase sales. In several articles, I went through the tops, did not touch on a bunch of other issues that were also hanging in the air here, but they are more likely to be of interest to trading professionals. It is a pity that, having launched a new format of premium retail, MTS did not think about who they are doing it for, they made it for themselves and in order to put a tick on the very fact of such an action. It's sad when resources are burned before your eyes, and the project is obviously doomed to failure.
---
Source: Mobile-review.com — Все о мобильной технике и технологиях by mobile-review.com.

*The article has been translated based on the content of Mobile-review.com — Все о мобильной технике и технологиях by mobile-review.com. If there is any problem regarding the content, copyright, please leave a report below the article. We will try to process as quickly as possible to protect the rights of the author. Thank you very much!

*We just want readers to access information more quickly and easily with other multilingual content, instead of information only available in a certain language.

*We always respect the copyright of the content of the author and always include the original link of the source article.If the author disagrees, just leave the report below the article, the article will be edited or deleted at the request of the author. Thanks very much! Best regards!
---