In the summer of 1984, I was thirteen years old. Time, when you fall in love for the first time, you slowly start to think about the future and mostly nothing is clear to you.
At that time, we spent the summer in a camp near Crikvenica. We are like the Chinese in that one trailer. Everything is fine during the day – everyone on their own, so sometimes we don't see each other. But the nights were therefore a real challenge.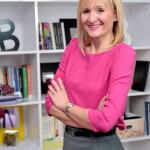 God forbid that you drank a glass of water before going to bed, and you peed somewhere around two or three after midnight. You get up, dreamy as you are, and around you are the unconscious bodies of your brothers and sisters from uncles and aunts. You have to go through all of that without stepping on anyone or getting stuck!
Also read: Five reasons why you shouldn't marry a millionaire
Right in that darkness, you were aiming for an empty place where you could put your foot down and take the first step towards the saving room, when someone's head found its way to that very spot.
Our camp was military, since my dad was an officer. There were, of course, other families, not only those whose fathers worked in the army, but it was still called "military". True communism reigned there – we all wore YASA tracksuits and Startas sneakers, mothers had pressure cookers and cooked huge quantities of beans in 2-3 days, drove "Stojadini" or "Lade". For birthdays, we served Bobi sticks (that is, Grisine) and Smoki, and we had yellow and black juices. The showers and the above-mentioned rooms were shared, and really we were all kind of equal.
Also read this: How I made myself a sponsor
Next to our camp, however, there was a place shrouded in secrecy – a "civilian" camp!
We were not allowed to enter there, because, "who knows what kind of white-world monsters are there!" We would peek over the walls, curious as we were, but the thick bushes successfully separated our two worlds. The only ones who had a visa for that unusual place were the mothers – they would go there, four or five of them in a group and bring various valuables from there: towels, reshos, tea towels and perfumes with the smell of roses or mown hay. Later I heard that the Poles bring things with them and sell them to have something to live on while they are at sea.
Also read this: Barbie?! No thanks!
All this worked for years between our two worlds, until 1984, when the guys from my company decided to go to the forbidden territory – they heard somewhere that there were other foreigners in the camp (apart from Poles and "Czechoslovaks"), who they bring with them – imagine – cans of Coca-Cola! Oh God! Well, none of us had ever drank anything from a can until then, let alone Coca-Cola!
Also read this: 'Are you going to pee or are you going to do something else?!
Naive as we were, we had just heard that Coca-Cola was also available in cans!
And indeed – as soon as the first darkness fell, they, as it were, went for a walk and suddenly disappeared into the bushes. We, who were keeping watch, had our hearts pounding and we had the feeling that at least one of the parents was going to "break in" on us. Minutes are like hours, and our palms are sweaty, our faces are flushed. Shush-shush in the bushes and there they are, smiling from one moment to another – we understood immediately that the mission was successful. And the mission was called: dig through the trash and bring as many empty Coca-Cola cans as you canwithout being noticed either on that side or on this side.
Also read this: Conditional love
Elem – to make a long story short – I got one can. My trophy, an award for supporting my friends. I cut off the entire upper part with a knife and later it stood on my desk as a pencil holder. Dad didn't say anything – he knew very well what was coming and that "something" couldn't stop it.
Also read: I can't propose to myself!
It was the first crack in my social-realist reality.
That same summer, however, something else happened, which changed our lives forever – the series Dynasty began to air. We all watched her every episode together, in the TV room, sympathizing with Krystle, hating Alexis and admiring Samantha. And everyone, but everyone, imagined that our (capitalist) future would look like that.
Also read: The Perfect Him and Our Perfect Relationship
We saw ourselves living in magnificent white villas with beautiful gardens, where it never rains, all the grass grows equally, and if the leaves have to fall, they fall straight into the recycling container. We all, in our minds, ate only with silver escaiga and drank from crystal glasses.
Also read this: It is not useful to spend your life with only one person
We played tennis in Lacoste and Fred Perry t-shirts, our nightgowns were like silk evening dresses, and we woke up in the morning with full make-up and hairdos. The boys drove expensive cars, had, when they grew up in their minds, leather briefcases that locked with a code and drank at least 16-year-old whiskey with two ice cubes.
Also read: We're in love! So we should get married?!
It was a definite blow and the beginning of the end of that world, which our fathers so carefully built for us. It collapsed like a house of cards, and we started to have other wishes. Desires, to live in capitalism, to live like Blake and Krystle.
However, no one, in that division of roles, in that dream of his, imagined that he could be the driver, cook or maid of that same Carrington. No, we all played the lead roles. There were no extras.
Also read this: Reason and sensitivity
And then came capitalism.
And, wonder of wonders, some really live in magnificent white mansions with beautiful gardens, play tennis and drink whiskey with two ice cubes. Some women really have nightgowns as evening dresses and in the morning they have hairdressers and make-up artists come to fix them.
Also read this: Everything is a matter of good organization!
And the rest of us drink Coca-Cola from a can.
Everyone seems to have liked something from this capitalism…
---
Source: Sito&Rešeto by www.sitoireseto.com.

*The article has been translated based on the content of Sito&Rešeto by www.sitoireseto.com. If there is any problem regarding the content, copyright, please leave a report below the article. We will try to process as quickly as possible to protect the rights of the author. Thank you very much!

*We just want readers to access information more quickly and easily with other multilingual content, instead of information only available in a certain language.

*We always respect the copyright of the content of the author and always include the original link of the source article.If the author disagrees, just leave the report below the article, the article will be edited or deleted at the request of the author. Thanks very much! Best regards!
---