They were students, with neurosis, uncertainties and limited resources. They liked the crystals, he knew how to twist the copper wires from an electric cable found in the junk market of Cluj. Two bracelets and a ring came out and she adorned them with cultured pearls. These were the first accessories Orpheus create de Alexandra Șoman and Radu Muj.
Although their workshop of manufacturing and contemporary jewelry made of forged metals, rocks, minerals and organic elements has grown, the two craftsmen still do the whole process of creation, production and delivery to customers. They also promote on Facebook and Instagram.
"Small entrepreneurship in this creative field, in which two people share their duties to cover the tasks of entire departments, where everything is created from the imaginary, but lives from the sale of the physical object, encompasses a plethora of branches that are not visible to the general public . "
Alexandra Șoman answers below, including Radu Muj's ideas, as it is done in a team. And I talk in unison about Orpheus and accessories that push some of the women wearing them to exclaim "Divine! Throw from Olympus ".
The Goldsmith team
We are actually a creative duo, Alexandra & Radu, so I will try to include the answers of both in these lines. I am from Banat, he is from Maramureș, we met in Cluj at the Faculty of Psychology; from our relationship and in the same city @orfevru started to germinate. We were young students, troubled seekers, with limited resources, without the support of others to set out in this direction, struggling with the windmills of the gods and their own insecurities, neuroses and inner and extrinsic tensions.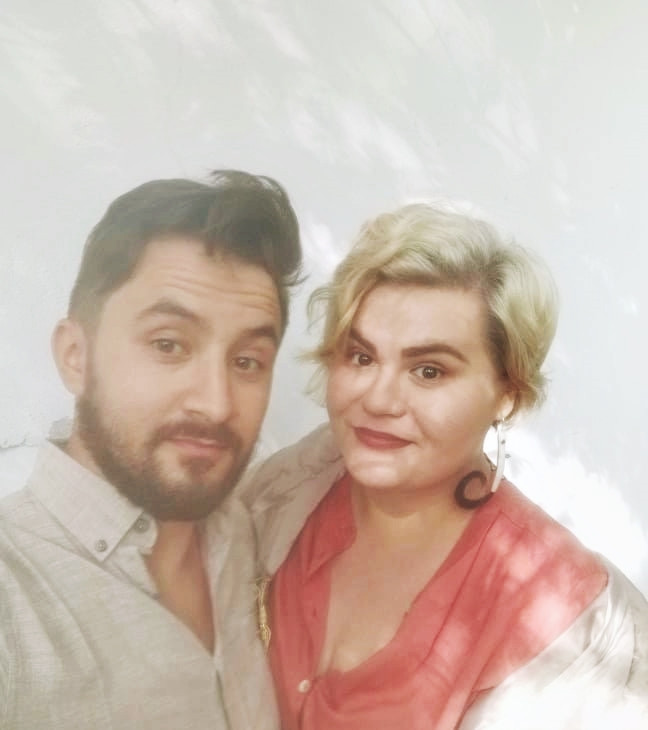 The first Orfevru accessories
My main attraction was crystals. I had bought myself a few amethyst and citrine tips and I wanted him to glove them in copper wire. He had found a roll of electric cable in the flea market in Cluj, but as the copper-clad copper wire turned out to be too thick for my minerals, I asked him to do something with the material… something else. Having nowhere to go, he twisted and spiraled the copper wires until two bracelets with spiral heads and a ring came out. Then he wound up a few more threads and I suggested he garnish them with cultured pearls. At that time, pearls had a slightly old-fashioned scent, at least for my generation, but I loved using them in atypical ways, in a contemporary design. This is what the first Orfevru accessories looked like.
Between the freedom of creation and the rigor of entrepreneurship
Ah, a stinging question. In our symbiosis, the creative process is my area of ​​expression, but unfortunately I have various other roles to play in the same business, which means that the administrative side consumes (sometimes excessively) much of the energy that I would otherwise dedicate to the imaginary . Small entrepreneurship in this creative field, in which two people share their duties to cover the tasks of entire departments, where everything is created from the imaginary, but lives from the sale of the physical object, always invents unusual concepts and executes everything in-house for a constant production, well, encompasses a plethora of ramifications that are not visible to the general public, but are very time consuming. And frustrating.
Organization and communication take up most of my time (which extends beyond the working hours) and energy, but I can also say that I have learned to shape bridges in the virtual environment, which has helped us survive during isolation and maintain business relationships even remotely.
The creative process
Without outsourcing anything from the entire creation & production process, we both do everything from research, fluid concepts, final design, constant supply of materials (they are always looking for new, even if it is the minerals that reach us overseas and countries, or less unconventional, various curiosities), individual execution of each constituent element, forging and assembly, various stages of manual cleaning, sanding, polishing and other pastries (craft tasks predominantly for his teammate Radu) , until the moment of online exposure, when I dedicate time to photography and content creation, editing images or posts, which are then followed by interaction with the public, communication at any time, covering this customer service, regardless of personal boundaries.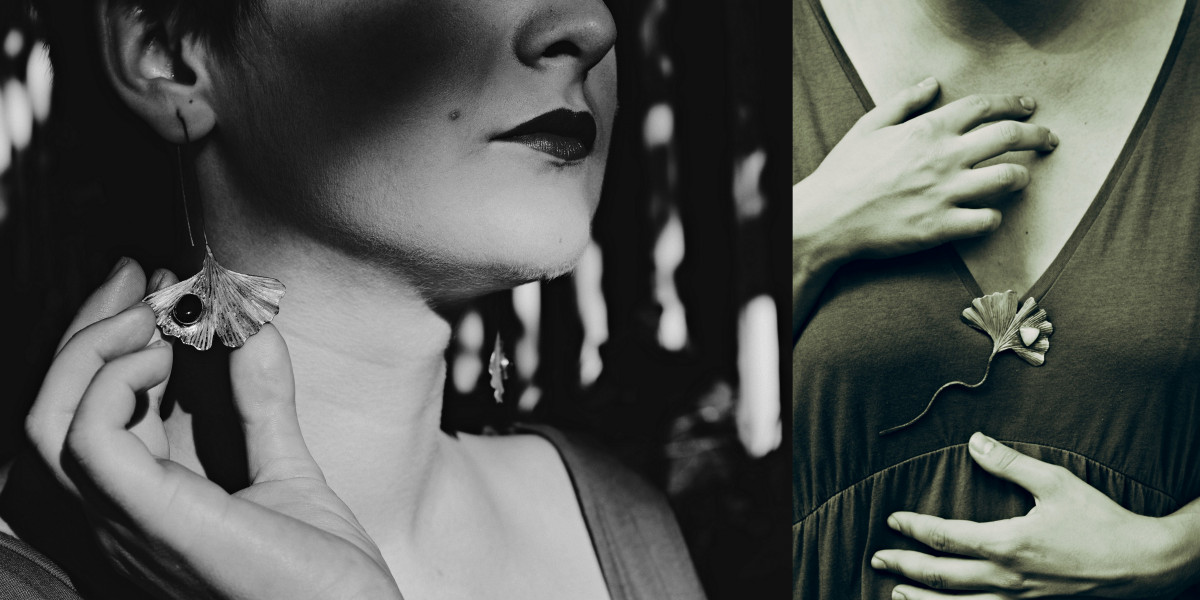 Inspiration and way of working
My inspiration comes from the noian of various information accumulated over time, I think it is a homogeneous mix with spikes from all spheres I was attracted to: art and botany, photography, design, literature, geology, paleontology, history and archeology, but in fact anything that catches my attention can be a creative catalyst, a stimulus, a muse. If we talk about the creative process, I could not refer to a specific place, but rather to When I like to work. I lack my own and untouched space in which to manifest, so I prefer to create at night, when I can have peace and relaxation of mental space, elements absolutely necessary for any artistic thrill. 🙂
During the day they are usually bombarded with all sorts of tasks that require immediate management, information requested by customers, the organization of upcoming events, existing collaborations, coordinating the shipment of orders packed by the hands of the craftsman, accounting and other business, category the stressors I can barely stand. It's not a routine, but sometimes I get more fruitful when I can line up a pile of materials and stones on the desk, with which I can play, combining them by sight or sensory, emotional state and intuition.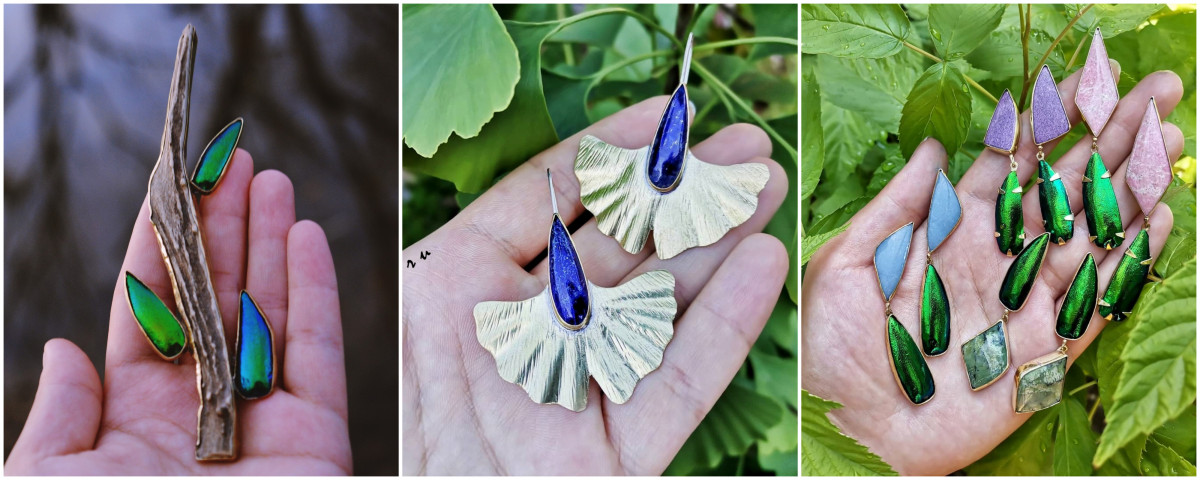 Your products
I would say that they are in the category of amulets and talismans, wearable sculptural objects, but in addition to these, we also make simpler, minimalist accessories for everyday wear. Each creator prints his own style on the works, I think our manufacture stands out through symbolism and experimental line, by the fact that we dared to use unconventional, organic materials, revitalizing archaic ornamental techniques and inspired by the history of ancient jewelry, goldsmithing studies or toreutics.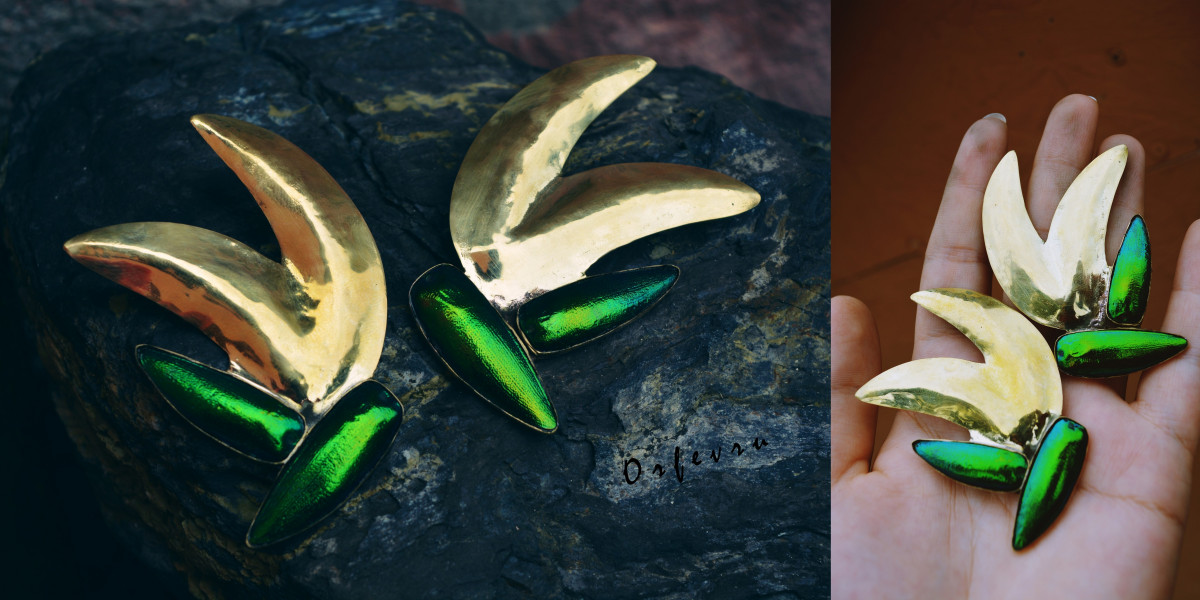 I worked on various collections incorporating organic, – Elytra & Cornucopia being just two examples, where I used exotic materials such as: beetle-jeweled elytra, deer antlers, nutria incisors and histricide needles, Indonesian amber, fossilized coral and silicified wood , along with multicolored sapphires, black Ethiopian opals, original graphics on bone or mother-of-pearl, miniatures carved in jais.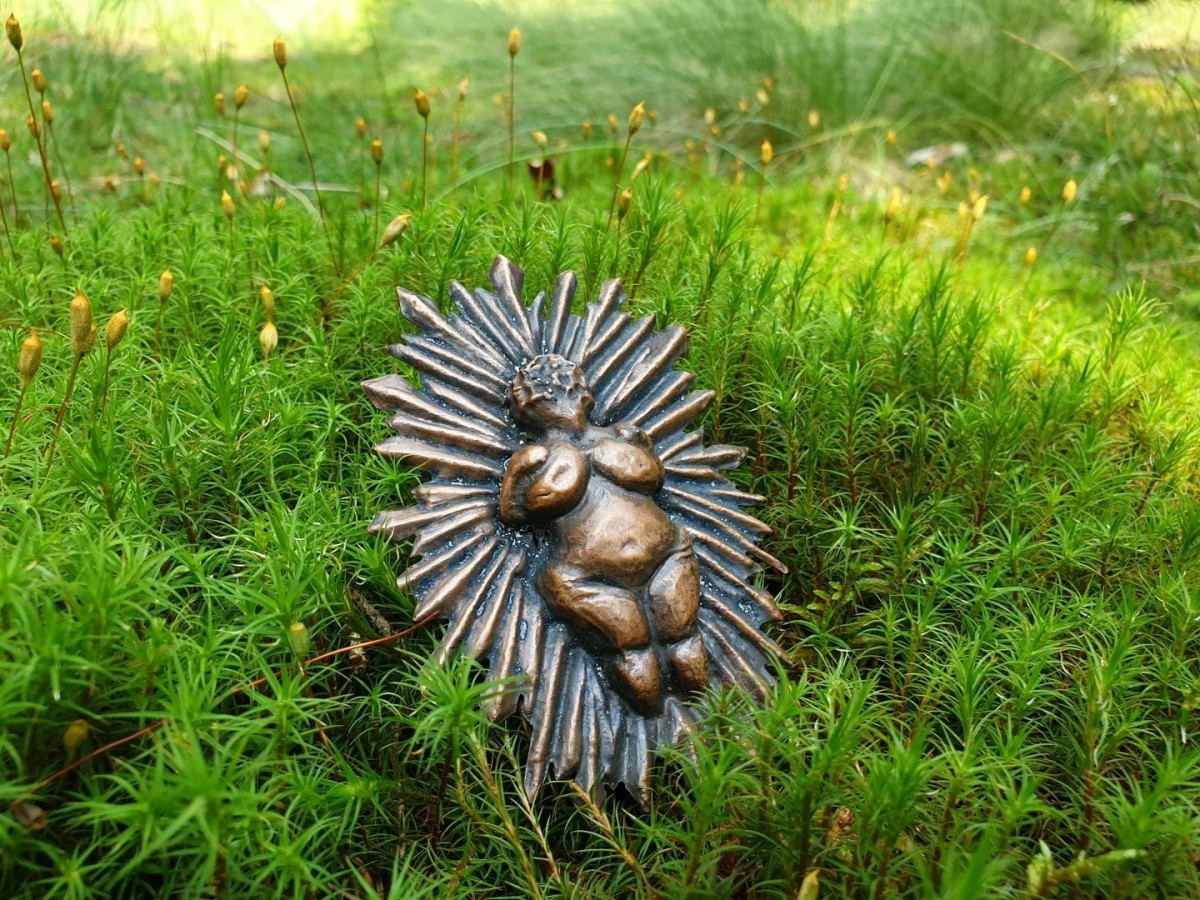 Goldsmith customers
Non-conformist, revolutionary, dreamy and creative women in their own unique way, those who appreciate Art in all its variations, then there are their partners, who want to surprise them… otherwise. At the beginning we reached them, through the offline fairs, participating in all kinds of related events, then slowly by doubling in the virtual space. I don't know, I'm probably coming back because it still resonates with our proposals for wearable ornaments. 🙂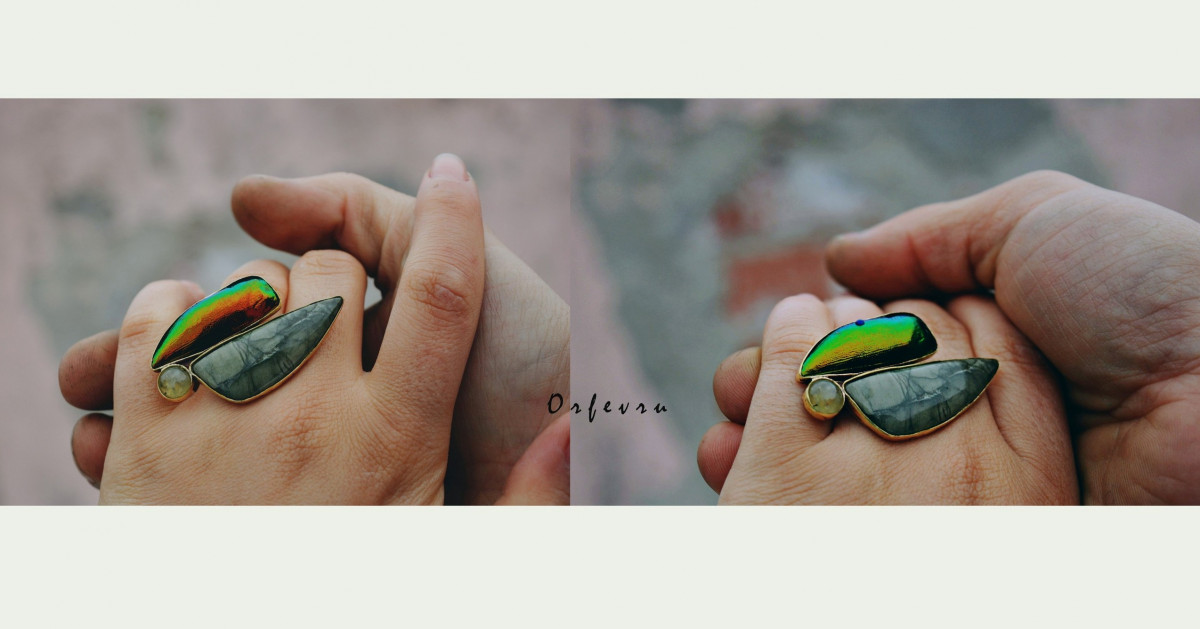 Accessories launched this year
We started the year of glory 2021 with an insect, sculptural brooch, a reproduction of a Mantis – Mantis religiosa (nun), which Mr. Orfevru had materialized some time ago, but the prototype remained in his own collection, not reaching his hands. to any carrier. Then I worked more with rare minerals, building the pieces around remarkable gems, most of the accessories being thus unique, unrepeatable. We also worked on a few pieces in a limited series, trying to offer the community several objects from the most popular models, such as our Ginkgo earrings, the leaf-symbol that has been our signature since the beginning, but also an integral part of the logo. After the reactions, we judge that they were received with enthusiasm, being accessible, recognizable and easy to match.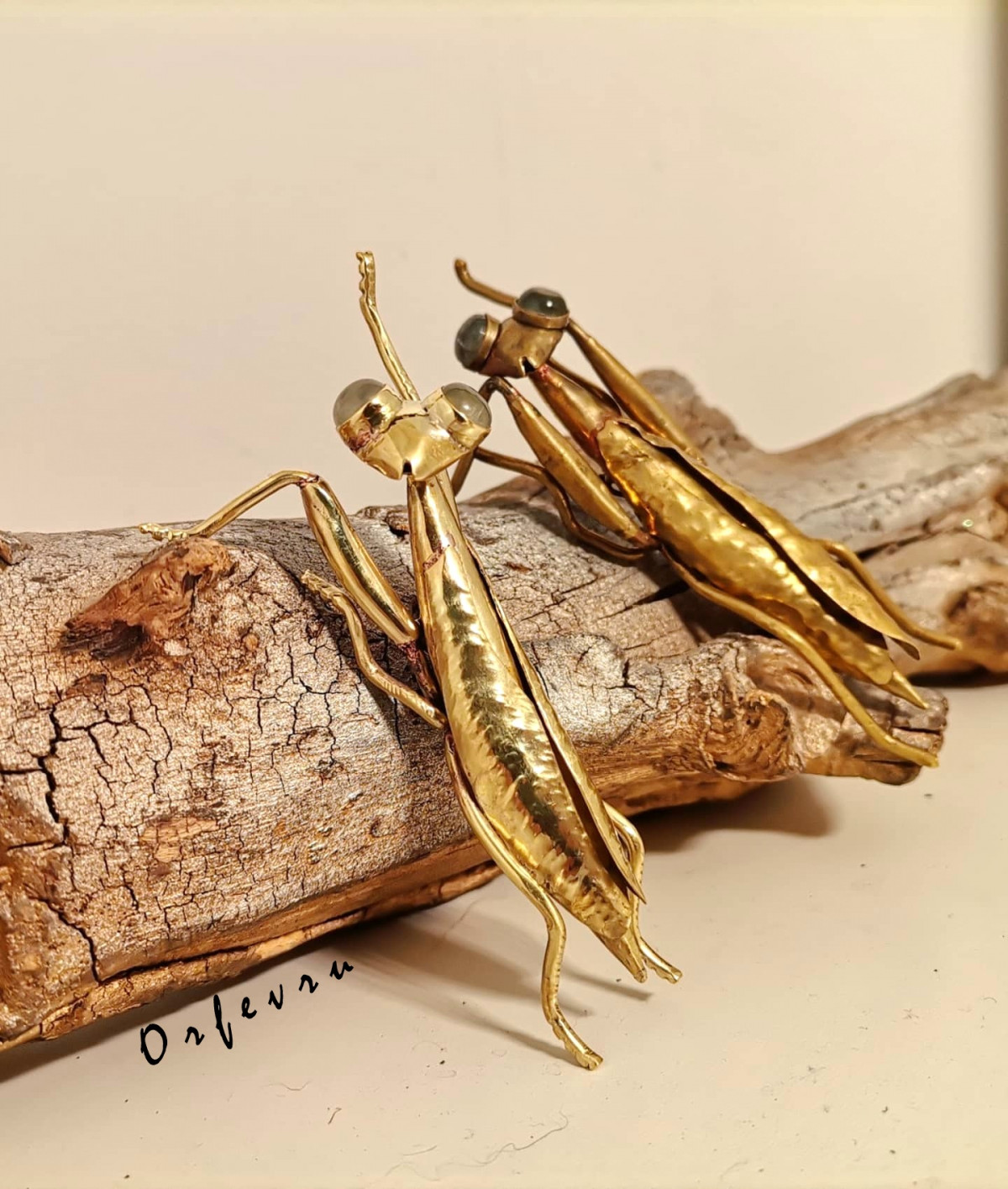 What the women wearing Goldsmith say
I tend to think that beyond earrings, rings or brooches in a certain style, our customers this year looked for the human flicker behind the screen. The women who wear Goldsmith tell us that our accessories attract intense looks and compliments, or that they wear them often, that they have become favorite pieces or appreciate them as being even more beautiful in reality. Some tell us that they are atypical and unseen, we received from a client: "Divine! Throw it out of Olympus. " Our clients' messages vary depending on the season, the lucky talisman, the alignment of the stars, the geographical positioning or the inspiration of the wearer, but the validations are almost all uplifting and gratifying.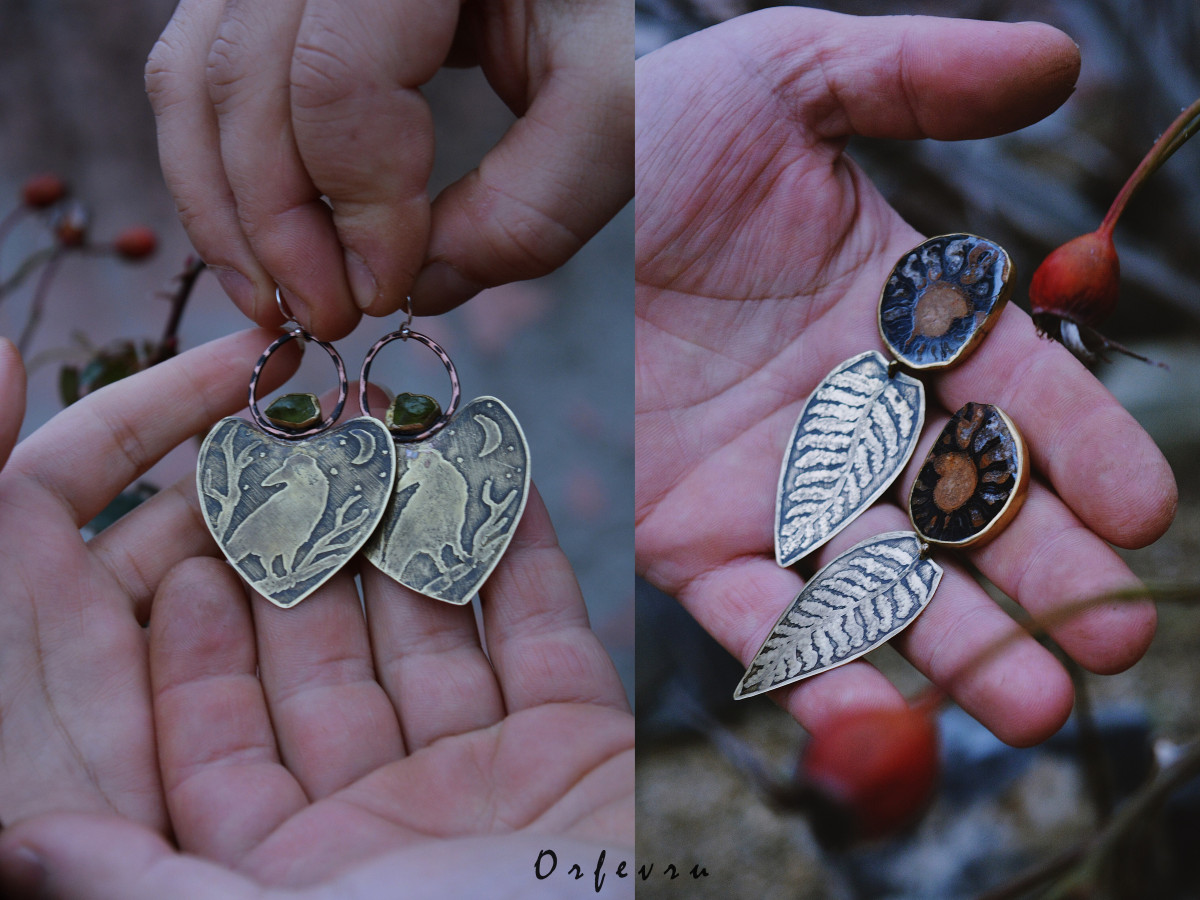 promotion
In the absence of several accessible profile events or fairs suitable for us, the most helpful are our social media platforms, even if it is Facebook or Instagram. I later migrated to the latter platform, but the audience seems to be more lively, active and effervescent there… or at least they have a slightly different algorithm than the home page. The promotion strategy is nothing more than an attempt to express as faithfully as possible what I have invested in the creation itself – but whether it is the original content I embed for each post, or the messages I write, they are still a personal imprint and another dose of direct involvement.
Your brand on social media
Our brand is increasingly weak on social platforms, and the posts reach fewer and fewer people every day, although our audience is constantly growing, because there are always changes in the policies of these networks, emphasizing paid advertising, to the detriment of organic impact.
The community of Romanian artisans
It is growing, but limited to a small consumer audience. We are probably united by the few events created specifically for the display of authentic handicrafts, but there are clotting movements on the horizon around some guilds, which could produce more cohesion and expand the community.
We lack initiatives to promote real manufacturing, the various crafts brought in contemporary, the revival of forgotten trades, but also a looser legislative framework in terms of establishing the legal form for creators.

The lack of exposure in the flesh forced us to work much harder to reach a handful of suitable people from all over this virtual abyss, but also to invest financially in promotion, often targeting the target audience being deficient.
Thoughts, dreams and desires on
We move forward with the hope that we will not find ourselves isolated and immobile again, with the intrinsic need to allow ourselves (financially, but also psycho-emotionally) to evolve in multiple directions, with the desire to express ourselves more easily, more openly, more fruitful.
---
Source: IQads by www.iqads.ro.

*The article has been translated based on the content of IQads by www.iqads.ro. If there is any problem regarding the content, copyright, please leave a report below the article. We will try to process as quickly as possible to protect the rights of the author. Thank you very much!

*We just want readers to access information more quickly and easily with other multilingual content, instead of information only available in a certain language.

*We always respect the copyright of the content of the author and always include the original link of the source article.If the author disagrees, just leave the report below the article, the article will be edited or deleted at the request of the author. Thanks very much! Best regards!
---