"The pioneers were actually innovative," Lior Tzangan, the marketing director of Kibbutz Ramat Rachel (yes, there is such a profession in the kibbutz) and a daughter of the kibbutz herself, who returned to her childhood districts after an exile in Tel Aviv, suddenly tossed during the interview. But before we dive into the surprising story of those who decided to take an advertising agency and change its image in the style of "the upheaval", it is worth pausing for a moment on the trial of pioneers and innovation, because it managed to at least drop my token and help me better understand why Israel is called startup nation.
תכלס? When you think about it in depth, it's really not surprising. "'Innovation' is to me a new word for pioneering. They have created out of nothing, exactly what they do today. In their agenda, in their drive."
It's time to zoom out and tell the story of the rebranding of Kibbutz Ramat Rachel, which writes these lines and maybe not only she was wrong to think that this is another Jerusalem neighborhood. Ramat Rachel, for those who missed it, was an enclave on the Jordanian border, and after the massive construction in Jerusalem, it really looks like "another neighborhood" within the city.
This is one of the few kibbutzim in the country that still remains cooperative, for all that that implies, apart from shared accommodation. A dining room, three arranged meals a day, a laundry, and even arranging a car for those who need to make arrangements outside the kibbutz. Of course, every family receives a salary, an equal personal budget for each and every member.
"It means that our hotel manager earns like the maid," says Tzangan, and when I really insist she hints that it is around the average wage in the plus-minus economy, not something you can survive on in Tel Aviv, but definitely a salary that can be managed if you do not have to pay rent. All decisions are made at members 'meetings (220 in number) – many votes, many opinions, and the annual work plan is approved at the members' meeting as well. "This is a choice that comes up every few years when we consider 'our way where', and the majority chooses to remain collaborative."
Why do you even need to switch to a kibbutz? How in the capitalist world do the members of a kibbutz even have the motivation to work and move forward?
"The big challenge in a cooperative kibbutz is to find the incentive you get up with in the morning for work, and you need to mobilize all the motivation and energy when you finally know you can earn more outside. On the other hand, when the incentive and fun is there, it's the most wonderful thing there is."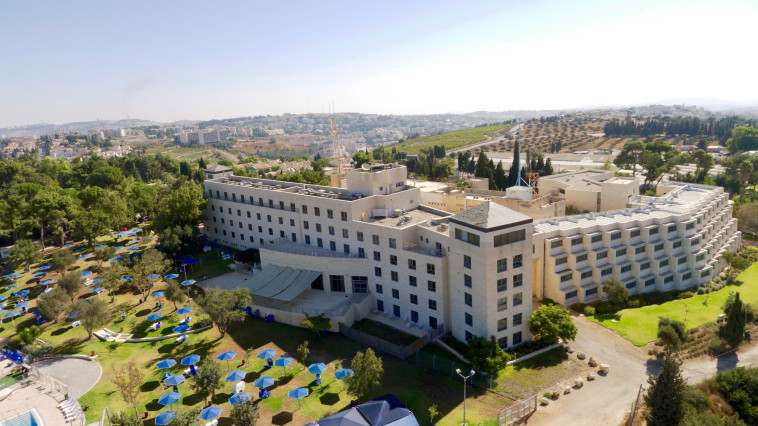 The kibbutz as a business corporation
Zangan has been the so-called "outdoors" for several years. We meet at the Basel complex in the heart of Tel Aviv and pass on experiences from a dance studio we had both visited many years before. She served for a long time permanently in Modiin, worked for the high-tech company Comverse when she was still growing up, went on to other high-tech and advertising companies where she dealt with technology and start-up management and customer management in the field of branding. Then came the phone call calling her back.
"Due to the shortage of construction space, there are almost no apartments in Ramat Rachel today, and there are a lot of young guys out there who have left and currently have nowhere to go," she says. "But when I had the opportunity to return almost five years ago, I knew it would be wonderful to raise my four children there, but it was also important for me to first check what I was doing in terms of career and employment."
We have already mentioned the pioneers and the innovative ideas, while the guys at Kibbutz Ramat Rachel, according to Zangan, are not only involved in agriculture but also in tourism and very large real estate businesses. "We have 100 dunams of cherry, and because there are almost no agricultural areas, we entered "In the field of hydroponic agriculture, and we do not divide the real estate money among the members, but invest it back in the kibbutz. We realized that ahead of the 95th anniversary celebrations, it is worth taking a moment to look at all our work and tell it out."
Why should a kibbutz be branded as a brand and a business for everything, when you can simply advertise like any other tourist destination?
"Although the kibbutz is first and foremost a cooperative-community kibbutz, in the end it is a corporation of NIS 100 million a year. It is true that it took us many years to treat it as such, but today everyone understands what it means. It is a business corporation, in which the community works and he Funding the community, but it is a business for all intents and purposes. "
About 12 years ago, the kibbutz underwent a rebranding with a change of logo. The slogan chosen is "Ramat Rachel, the only kibbutz in Jerusalem," which makes the musician move uncomfortably in her chair: "When I returned home, it bothered me a little," she says. "Is that what should be said about Ramat Rachel? That we are the only kibbutz in Jerusalem? It means nothing. I told myself that we are much more than that. Although the geographical proximity to Jerusalem is correct, but what did it give birth to?"
Thus, in a very courageous strategic decision by the business manager, the CEO of the business corporation, and more precisely the CEO of the kibbutz, Yuval Lychee (the kibbutz has both a CEO and a community manager), it was decided to rebrand. "We allocated about NIS 200,000. , And as someone who worked for a branding company (open – tel), these are orders of magnitude of a big process. We wanted to understand what our differentiation is and what we put in the front, with a wide enough umbrella that can hold both the historical story and serve the kibbutz members for the 95th celebrations. And even the 100, the battles. "
Usually kibbutzim do branding for settlement purposes, to say "come live with us". Here you do not have places like in Kiryat Anavim, for example, where you have to expand and open a tender for everyone. What is the goal actually?
"Although there is an emotional and historical connection here and a piece of heritage, but in the end it's business. Our country is no longer the pool as in 'Operation Grandma', but something renovated for NIS 35 million, with three pools, a gym, a hammam and a slide, and it is also used The residents of Jerusalem.The most collective antithesis.Our hotel, for example, is not an invention of recent years.In 1967 Ramat Rachel recognized an interest in tourism, opened a youth hostel, which became a guest house.In the year of the Corona the place became a hotel after a renovation of almost NIS 20 million "A renovation that of course included a combination of the kibbutz story in the hotel, so that they would understand that there is something beyond here and not just another hotel with a spectacular view."
The kibbutz's marketing department, which she manages, works closely with sales managers and holds organized meetings. The branding process came after the establishment of a headquarters that is run as an "outside" business company. "Branding has brought with it a great challenge because apart from agriculture and tourism, both of which are similar in their appeal, we have other industries such as an education system that is open to the children of Jerusalem and does marketing for itself or 'Saba', a nursing home that also draws people from outside. We have a wide brand umbrella that will hold everything but Even in a way that you will eventually understand that you are in the same house. "
From your experience "outside", how much is the kibbutz branding process similar to the commercial branding processes of regular companies?
"It's very similar. Here, too, you need to define what the super-brand is, what the sub-brands are, what the proximity of each sub-brand is to the super-brand, and intensive width work is needed here. We have set up a marketing department for everything." About all customer relationships. The relationships between the industries are something that doubles power from a business point of view, and we also have a creative in-house, photographer and video editor. We realized that digital presence is the thing. We have a YouTube channel with lots of content, a magazine about people in the kibbutz – the beekeeper, the farmer and people Who usually do not talk. "
The whole team consists of the residents of the kibbutz?
"Everyone. Except for the video editor, but he's also a household name. It was important for us to recruit someone who had sentiments."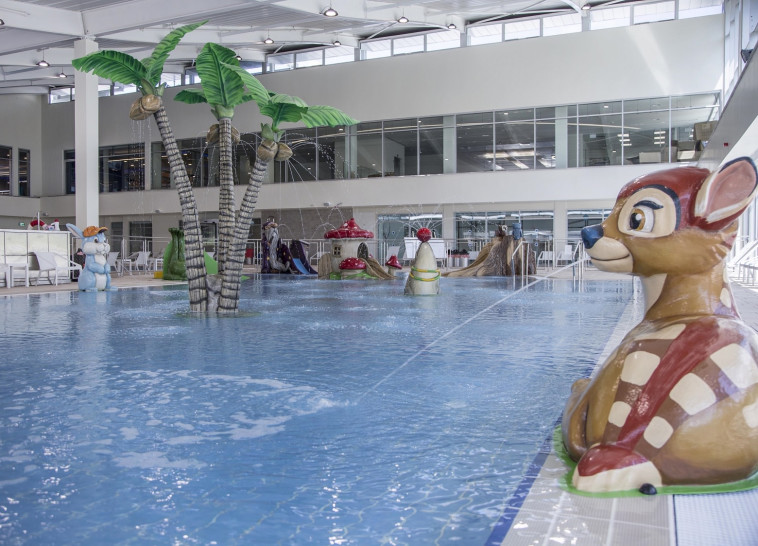 Imagine a family business
It must be said that they do not do this branding alone. Since this is a big move, Ramat Rachel decided to take on a large advertising company, and if possible then also the one that branded the Eurovision in Israel, an awesome company. "We turned to branding companies, presented the existing and the challenges, and in the end we chose those who took a poetry competition that has been going on for many years and brought it to another level of daring and dream. And I said that is exactly what we need. Promise we are not the only kibbutz in Jerusalem, but something beyond, which is our true essence." .
How is the decision-making process conducted in front of an advertising and branding company and a board of directors of 220 community members with shares in the kibbutz, who may not always understand in depth the meanings of advertising and marketing?
"It's not easy when everyone has an opinion, and everyone lives there and is connected in the veins of their souls, but it was successful. We did an extensive process of gathering ideas, we distributed a survey to all kibbutz members with five guiding questions: what is the kibbutz for you, what is the kibbutz's differentiation point of view On behalf of the branding office we conducted frontal interviews with all our business and industry coordinators, went through all the material and the glorious archive to understand the story in depth, did a business branding workshop for all managers, where we had to select and prioritize values ​​- and in the case of grouping with a set of values "It's very difficult to prioritize when you only have to choose four."
After the meeting, the guys from the advertising and branding company got off the line, and 220 members of the farm expressed their opinions one by one and approved the branding. "Of course there were dilemmas as to whether to say 'do things differently,'" some thought it was a bit arrogant and there was a lot of discussion about it. But we realized that in the end it's something we do. This is where we are right now. We do things differently. "
Tsangan explains that the branding decision is actually a challenge to the convention. When they took it to Kibbutz Admot a few decades ago, they turned it into a business and a real estate powerhouse. There are no agricultural areas – we initiate hydroponic agriculture. "When you are brought to the brink of an abyss and you have to decide what you do, you are creative."
Same with the hotel and the pool. "See that Jerusalem is close – decided to turn the pool into a country. Everything is done out of an understanding and belief that the kibbutz leisure culture can also be pampering. "
"The convention challenge is woven like a second thread. When a bakery was planted planted orchards, the founding generation constantly reinvented itself because it had no choice. In fact, I felt there was a daring to dream here, and I, a big believer in branding change business processes, felt a productive commitment. ", She adds. "If we challenge the convention as a concept, then it means that any investment that Ramat Rachel will make now, any choice in the business we lend or invest, will also have to examine it through the prism of the convention challenge, to do things in a special and different way."
It is time to return to the first and most important question and understand what your motivation is. Your husband works in television, you have lived and built a very successful career in Tel Aviv, and you share salaries equally. No thought about being able to do it out there and earn three times as much?
"I'm always asked what my incentive is because you're right, I get the same salary. But imagine you have a family company that is a business corporation that rolls in NIS 100 million. You do an equivalent job outside as VP of marketing for a medium-sized company, Sammy, but you Do it for your own home. That is a great privilege. "
---
Source: Maariv.co.il – כלכלה בארץ by www.maariv.co.il.

*The article has been translated based on the content of Maariv.co.il – כלכלה בארץ by www.maariv.co.il. If there is any problem regarding the content, copyright, please leave a report below the article. We will try to process as quickly as possible to protect the rights of the author. Thank you very much!

*We just want readers to access information more quickly and easily with other multilingual content, instead of information only available in a certain language.

*We always respect the copyright of the content of the author and always include the original link of the source article.If the author disagrees, just leave the report below the article, the article will be edited or deleted at the request of the author. Thanks very much! Best regards!
---