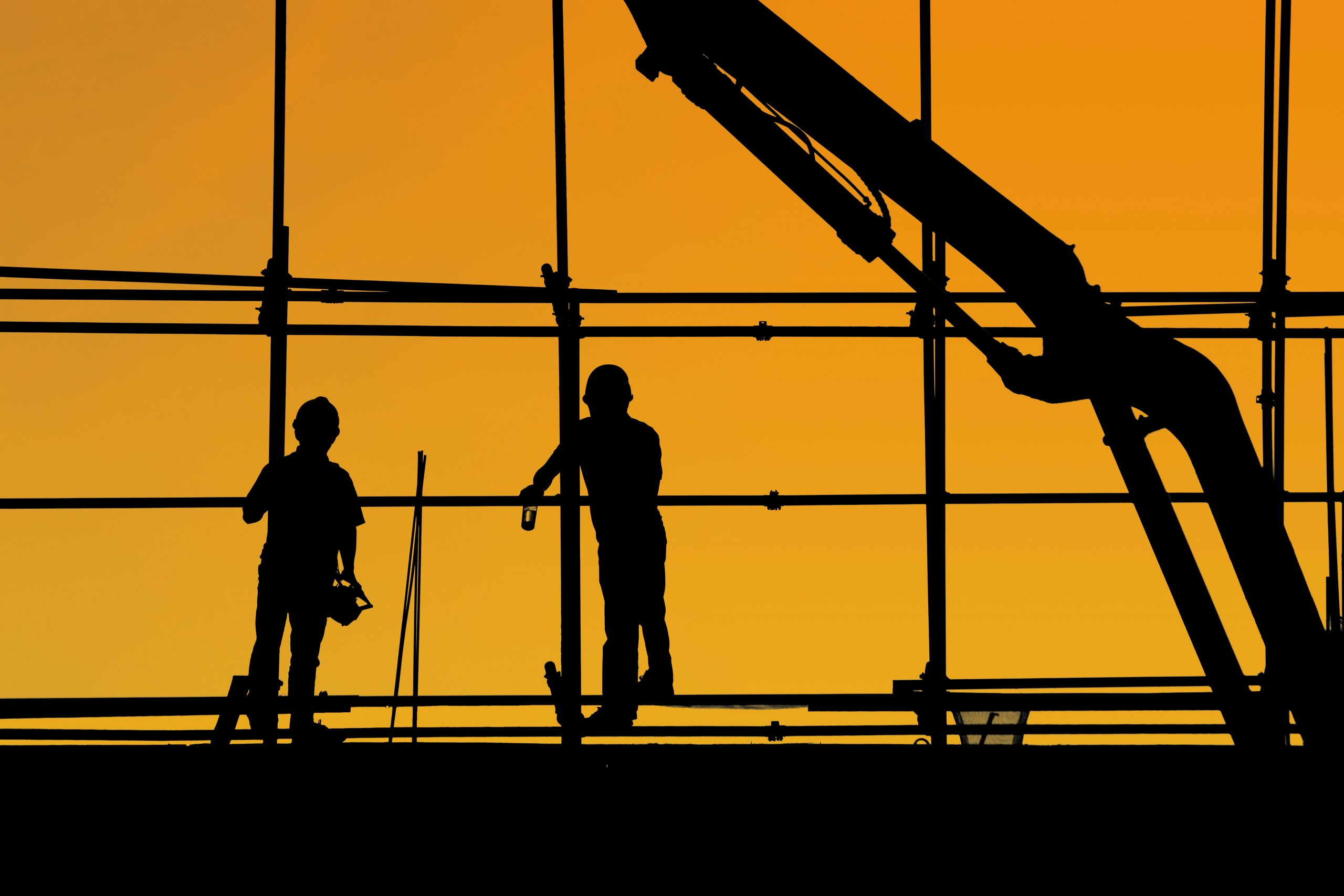 B2b e-commerce has long developed at its own pace in the slipstream of B2C. Partly due to the forced digital transformation of various sectors due to the corona pandemic, however, an enormous acceleration is underway. And the online market of hundreds of billions is becoming increasingly clear. A playing field with its own rules and opportunities. What lessons can already be drawn?
In about five years, the vast majority of trade between manufacturers, suppliers and buyers will take place via digital channels, DHL Express expects. Hundreds of billions of euros are involved. Eighty percent of the interactions will go through digital channels in a few years and seventy percent of the world's B2B sales in seven years, the company predicts in a recently released report.
The B2B E-commerce Market Monitor, a survey of 3,899 Dutch employees, published last October, confirms this picture. That year, almost half of the participants placed an online order or approved one. Compared to just under ten percent less the year before. The largest growth appears to be in the construction industry, where 60% of buyers placed at least one online order in 2020. In 2019 that was still 44 percent. The hospitality and trade sectors are also growing strongly. Computers and office supplies remain a prominent fixture.
According to DHL, the change is coming because the generation that has been raised digitally is at the door of management and boardrooms. For this group, doing business digitally is a matter of course. In addition, the coronavirus has shown that visiting purchasing shows and face-to-face sales calls are not necessarily necessary and these things do not scale in a way that technology does facilitate.
This is in line with what Paul Ferron, principal analyst at Forrester, sees. Demographic development, among other things, forces change, as is apparent from his contribution to Emerce B2B Digital. He further points out that it is important to share price and roadmap information with customers earlier. Because customer confidence in information from business suppliers has declined in recent years. According to Ferron, they mainly rely on the good experiences of others, which makes it a must to create brand ambassadors. To build this, it is necessary to have a platform where customers can participate in the creation process. And brand and customer communication must move from product communication to information about the customer himself. How do you help as a company to solve its business problems?
However, in B2B the buyer is not always the user of a product. What is the intuitive buying experience that is often talked about, Ferron wonders. Buyers expect that every touchpoint adds value and builds on the previous communication. A situation that is currently far from rosy, says the analyst. In 2019, more than two-thirds of buyers indicated that the content delivered is worthless. "We confuse them with the information we provide."
According to him, part of the solution lies in thinking about a 'shared buyer context'. Make sure that information about customers, such as who they are and why they choose you, is available to everyone who is directly and indirectly involved with touchpoints.
Guarantees
B2b purchases are also increasingly being made by a select representation, think one or two people from an organization. You have to map those groups in order to be able to respond to their preferences. Such as when purchasing a marketing platform. Marketing will then be in the lead, but IT and Finance will also have a voice, so that must also be taken into account in the context.
It should not be forgotten that B2B customers already want all this now. For example, e-commerce sales without any sales support rose from 14 percent in 2015 to 22 percent in 2019. Added to that, purchases that do require some support, it comes out at over 40 percent. "That's just as much as direct sales."
A recurring topic in B2B is that users demand the same experience as with B2C purchases. However, there is still a hole. Unsurprisingly, 81 percent of manufacturers say the current e-commerce experience is inadequate, according to a poll commissioned by Sana Commerce. This includes limited product data (32 percent), inaccurate product information (thirty percent) and a too long or complicated checkout process (thirty percent). Partly because of this, almost half (46 percent) of manufacturers see that customers do not come back after a bad customer experience.
Twill, a corporate start-up of logistics behemoth Maersk, wants to close this gap by 'going all-in' in terms of ease of use. The new company enables SMEs to book international shipments, which is too fragmented a market for the parent company, while offering the simplicity of booking a hotel room. That is why external designers have become part of a combined team at an early stage. With more than 2500 new customers in 2020 and thirteen times as many containers shipped as the year before. With the combination of the established order and a newcomer as a success factor: Maersk enhances the experience by, among other things, a load guarantee offer, which means that there is always room for a container on board. And that, according to the developers, is a reassuring thought in a market where up to a third of containers are not loaded on the promised boat.
Churn
While a complementary service has been developed at Twill, many other B2B companies fear cannibalization on existing channels in online activities. This is not always unjustified, according to the experiences at Bouwmaat, which facilitates small construction companies. "We were mainly competing with the physical channel," Marketing & E-commerce Manager Nick Vieberink recently told Emerce. Giving a lot of discounts and ensuring that customers who use the physical channel suddenly started selling online, created bad blood. And declining margins in branches. That is why the transition to an omnichannel organization was initiated about five years ago. This means, among other things, that there are no longer channel-specific actions, but actions for the entire target group. And in a business sense that the marketing and e-commerce teams have been merged, work is being done on a single logistics center, and data has been given a central place in the organization.
An important change is that it no longer matters where the turnover falls. Many customers do not use the online channel to make purchases, Vieberink knows. Contractors often need goods the same day. And so insight into store stocks is important.
Campaigns are looked at in the same way. "A drilling machine is sold once online and three times offline, as a result of an advertisement." And so the e-commerce manager is no longer judged on online sales, but on total results.
The fact that the data is in a central place means that data from different channels comes together. "If someone uses our search engine, we already know what their brand preference is," Vieberink illustrates. When the purchase history shows that someone always opts for a certain brand, both digitally and physically, they only get to see products from that brand.
The centralization makes it possible to personalize newsletters. For example, offers aimed at preferred brands, activities and previous purchases. "Someone who has just bought a saw table will not see it again."
Ferron also sees the importance of being able to switch seamlessly between the channels in omnichannel. Because if you put a customer back to the beginning when you switch channels, it leads to frustration.
When asked about learnings, Vieberink points out the importance of employees being able to exert influence themselves. "We trained people to turn those knobs themselves and build the data models. That means you can change something in your search engine right away if you want."
It is striking that Bouwmaat has also built a model with the central data to know when customers drop out – and to be able to anticipate this. Based on own and external data. In their own words, it can be predicted with certainty of about ninety percent whether someone will leave. It attempts to retain them through emails, discounts, gifts and more. But in the end there is really only one thing that works, concludes Vieberink: drinking coffee. "Then you can reduce your churn by twenty percent."
For the time being, the overall approach at Bouwmaat has in any case resulted in a more than doubling of the number of transactions over the past two years, as well as a doubling of online turnover. "We look at turnover integrally, but it's also nice to know that your funnel works."
Chatbots
The opportunities for wholesalers are also growing in the online B2B landscape, according to the ING Economics Bureau, which goes so far as to state that implementing a digitization strategy should be the core activity. In a recent market analysis, pointing to the 'treasure of information' that is released through the availability of digital data and its analysis. Where in the traditional business model the focus was primarily on having a grip on the flow of goods, now and in the future it is on controlling and steering based on data, the economists note. They distinguish four types of business models. Selling via platform: the use of data from the end consumer, such as search behavior, remains limited. Data as a basic business model: the wholesaler can unburden the retailer and receives customer data in return from the buyer. The hybrid e-commerce model: the wholesaler owns the customer data and can thus further improve online marketing. And platformisation: demand creation at the customer based on the data available to the wholesaler.
However, the economic bureau does not only see opportunities for B2B developments, wholesalers will increasingly approach consumers directly. Partly because there is a threat of an increasingly scarce supply in the shopping street – driven by the corona crisis. For example, because of corona, wholesalers kept more stock for retailers and some made this their business model: dropshipping; the holding and sending of stocks for web shops or platforms.
Foodservice wholesaler Bidfood is one of the better-known B2B platforms and has been focusing on a digital-only strategy for several years now, aimed at linking order entry software and logistics. With the mission to move users from 'order entry', which is still central to the customer journey of food service, to 'search'. Challenges in this regard include that manufacturers and logistics service providers are not yet all ready for a transparent system of conditions – the financial agreements with chain partners. Plus the often heard challenge of internal culture change. In any event, the past few years have provided insight into the need to manage the entire chain, not just order entry. And a start-up has to be placed outside the existing organization, because it is difficult to set up new business in a large company – in line with the aforementioned Twill.
Towards the future, Ferron sees the importance of chatbots and virtual assistants growing. Not to guide the entire buying process, but to establish a quick connection between customer and employee, so that specific questions can be answered.
With a view to the future, Vieberink sees opportunities to bring online to offline. To be able to help someone in the store based on online behaviour. "How nice it is when an employee sees from the crm where the need lies and can therefore conduct the conversation better. This also improves the customer experience."
* This article originally appeared in the May issue of Emerce magazine (#183).
---
Source: Nieuws – Emerce by www.emerce.nl.

*The article has been translated based on the content of Nieuws – Emerce by www.emerce.nl. If there is any problem regarding the content, copyright, please leave a report below the article. We will try to process as quickly as possible to protect the rights of the author. Thank you very much!

*We just want readers to access information more quickly and easily with other multilingual content, instead of information only available in a certain language.

*We always respect the copyright of the content of the author and always include the original link of the source article.If the author disagrees, just leave the report below the article, the article will be edited or deleted at the request of the author. Thanks very much! Best regards!
---