There are plenty of exciting videos, podcasts, and live broadcasts on countless web services for you to watch, but if you don't have time for that, you can record and organize them in one place with this program.
There are plenty of TV shows, podcasts, and video services available on the web, but great care is taken – including Google YouTube – not to accidentally save video streams to your own computer. However, this has several benefits: you can organize them and later view them without an internet connection, and not by the way, you also get rid of advertisements.
Multimedia center
One of the main features is that you can easily start classic, linear video streams available on the web with a single click. During our test, the number of broadcasts was not exactly dizzyingly high, the program found only 75, and not all of them started without any problems. You can already find the record button here, which, when pressed, starts recording the given program immediately. By default, the application can record two streams at the same time, but this can be further expanded in the settings. Unfortunately, the recording cannot be timed, although that would be a big advantage.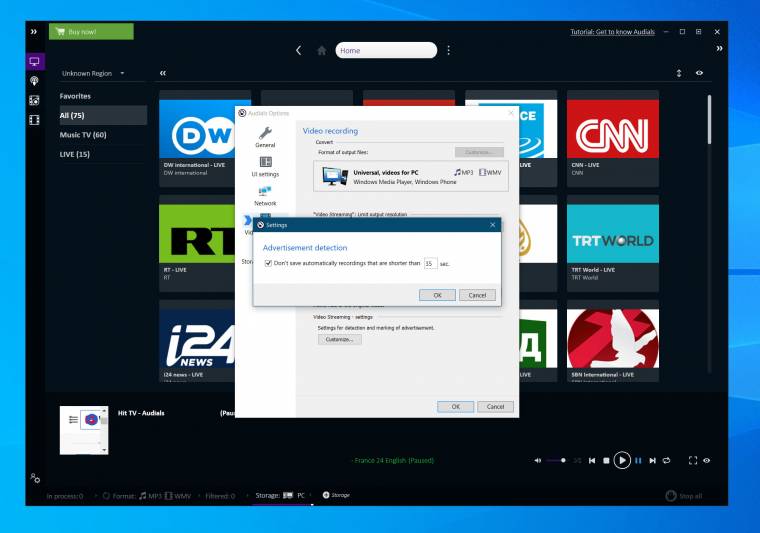 You also have access to a podcast database where you can start anything with just one click. You can filter by language or even topic, and you can play or download any part immediately. We also found Hungarian broadcasts in the huge offer, but the list does not compete with the services that are popular today.
Ad
Ad
Many will love the program because of its full YouTube management. In this mode, all you have to do is enter the link of the selected video, the program will already scan it and save it to the machine in the desired resolution – either in FHD or 4K detail – immediately without any advertising.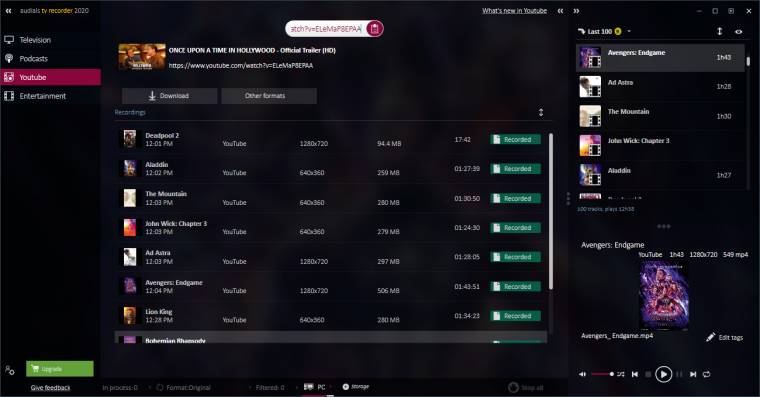 Verdict
The basic idea of ​​Audials TV Recorder 2020 is ingenious, and collecting and serving video and audio streams conveniently is a big help for everyone. Recording is also very useful, but the timing is very lacking, and the database of TV shows and podcasts is also scarce.
The full version of the software is free for readers of PC World magazine 2020/07.
Data
organizing and playing video streams and podcasts
video recording from multiple streams at once
full screen mode
cloud storage management
Capture YouTube videos
remote access to recordings
rip audio track from video
customizable interface
English
Windows 7/8/10 compatibility
Ad
Ad
+ videos and podcasts in one interface, excellent search engine, YouTube recording
– limited video and podcast database, no timed recording, English language
Published monthly PC World magazineYou will find more tests, articles and analyzes in the company of full version programs, security software and free PC games.