Suara.com – The Indonesian Football Association (PSSI) targets Indonesia to reach the last 16 of the U-20 World Cup next year.
"Later in the U-20 World Cup, there will be six groups with a total of 24 participants. So at least we should be able to reach the top 16, hopefully the big eight," PSSI Chairman Mochamad Iriawan said here on Friday (3/7) / 2020).
To meet this target, PSSI will prepare the national team to the maximum with a training camp will be held soon and trials of quality opponents will be held soon.
"At the moment we are still waiting for the arrival of national team coach Shin Tae-yong in Indonesia so we can prepare the squad immediately. We ask that Shin be here for the maximum in the second week of July 2020," added Iriawan as published by Antara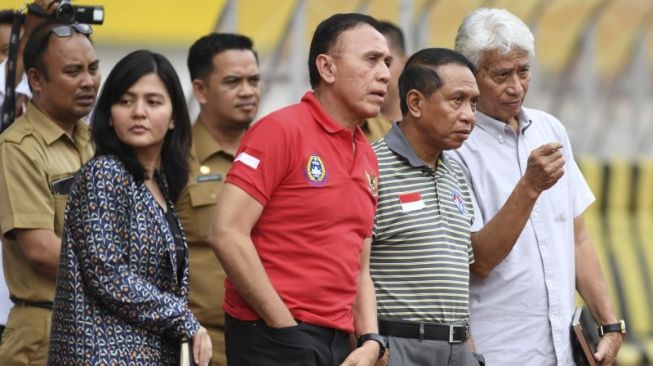 Menpora Zainudin Amali freed PSSI to prepare a national team preparation program at the U-20 World Cup.
"Please deliver the programs. If you still want to wait for the coach, yes, you can," Zainudin said.
The 2021 U-20 World Cup takes place in Indonesia on May 20-June 12 next year. Indonesia will reduce the U-19 national team at the event.
Before competing there, the U-19 national team will compete at the U-19 2020 Asian Cup in Uzbekistan on October 14-31, 2020.
In this tournament, Indonesia joined in Group A with Iran, Cambodia and host Uzbekistan.