We are talking about the influence of the planets on these houses through position, government or aspects.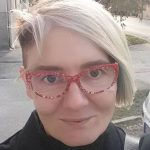 From the aspect of financial astrology, Venus is related to the value of things. It rules the sign of Taurus, and this is a sign of possession that represents slow and stable growth. Taurus represents money as a reward for work.
Read also this: VENUS TRIGON JUPITER, love, gifts, compliments and good investments
So, Venus symbolizes the money earned and is responsible for everything that makes our life harmonious and pleasant, from many comforts, beautiful clothes, cosmetics, beautiful items and decorations, to everything we enjoy and that gives us pleasure.
Read also this: VENUS TRIGON NEPTUNE, boundless and fairy-tale love that turns dreams into reality
Venus also rules Libra, and this sign represents exchange. Libra is responsible for our partnerships. Venus seeks honesty and good cooperation in partnership business, and in a sincere partnership both parties can be satisfied.
Areas of activity related to Libra include brokerage services, jewelry for women, elegant wardrobe, beauty salons, modeling, cosmetics and art.
Read this: Everything you need to know about JUPITER in Pisces from December 29, 2021. to 12/20/2022
Jobs of the future: vertical farmer (vertical and artificial light buildings will be developed in cities) and vegetables and fruits necessary for the population's nutrition will grow in the water), advisor for romantic virtual relationships, therapist for socialization and happier life.
This planet symbolizes big money. Pluto is the co-ruler of Scorpio and this sign represents joint property, other people's money, debts and taxes, loans and interest. What looks useless and dead, Scorpio regenerates and recovers, thus creating capital.
Also read this: SATURN AND EMOTIONAL LESSONS: How mature are our relationships? Saturn wants to know if you have always been Yours in everything?
Pluto represents millionaires, however, great wealth requires a combination of many astrological factors in the horoscope, in addition to Pluto. He represents the power associated with big money and capital. Scorpio and Pluto also represent the death of everything, including capital. Therefore, with the right indicators, Pluto can mean loss and bankruptcy.
Read also this: What does every HOROSCOPIC SIGN IN BED want: What are their secrets of sexy fantasies?
Areas related to Pluto are banks, detective agencies, organized crime, atomic and nuclear energy, insurance agencies, psychology, recycling, funeral services, cremation, pornography, racketeering and greenwashing, dry cleaning.
Jobs of the future: inventors of vehicles for alternative energy inventions, nanomedicine, expert in climate manipulation, specialist in underground cities, specialist in teleportation.
This is a planet that affects good business and represents successful transactions through which money is accumulated. Jupiter's position in financial houses gives the potential for revenues to exceed costs. This planet speaks of wealth through authority, heritage and some happy event.
Read also this: VENUS CONJUNCTION URANUS: Titan's struggle within us – projecting inner desires into conflicts
Areas of Jupiter-related activities include casinos, banks, higher education institutions, travel and tourism, wholesale, lectures and publishing.
Jobs of the future: counselor for improving physical abilities, counselor for people who feel rejected on social networks, expert in media ethics.
It is impossible to imagine a successful business without discipline and planning skills. Saturn is wise, patient and very careful in his work. This planet makes money from work and business, enables stability in business and operates without the possibility of risk. As the ruler of Capricorn, he has the ability to survive even in difficult times.
Read also this: Zodiac signs and their biggest fears when starting a new relationship
Saturn is connected with state bodies, tax inspection, administration, notary offices, real estate, homeopathic pharmacies, warehouses, ores, production and sale of prostheses or hearing aids, production and sale of work clothes, construction, sale of used and old things, agriculture and agriculture.
Also read this: THE SUN IN CONJUNCTION WITH VENUS, the embodiment of love, charm and beauty
Jobs of the future: end-of-life planner, data storage manager, time seller (deadlines become currency), wellness manager for the elderly, life expectancy expert, working time coordinator in global corporations, cybersear, astrogeologist, director of responsible investment.
Every business includes activities, such as Mars and Mercury.
This planet represents the beginning of business and initiative, as well as everything that enables the production, purchase and putting of money into circulation. The essence of any initiative is risk, which is in the symbolism of Mars. With this planet, morals and ethics are not taken into account in business.
Also read this: MERCURY SQUARE MARS, sharp wit, sharp tongue (walking conflict)
The sign in which Mars is located, as well as the aspects, indicate the mode of action. The range of occupations is very large: from soldiers to generals, from workers to general managers, from salesmen to businessmen, from criminals to workers.
Also read this: MARS CONJUNCTION URANUS, a strong desire to excite and break the rules
Areas of activities related to Mars are heavy industry, machine plants, machine tools, metallurgy, production and sale of weapons, sports equipment and props, acupuncture, surgery, production and sale of tobacco, construction.
Also read this: MARS IN THE BULL, grabs, storms and conquers slowly
Jobs of the future: brain capacity surgeon, genetic hacker, virtual sexual organizer, legal drug dealer, virtual police officer, robotics technician, space architect, sports designer for children with special needs.
There is an idea in every business. For good business, it is ideal to have Mercury in favorable aspects with Saturn and Mars. Mercury is much better in air and earth signs than in fire and water signs where there is not enough practicality.
How does your zodiac sign sabotage your love relationships – WHAT DO I DO WRONG ?!
Mercury represents paper money, but also buyers and sellers. Strong and good Merku gives commercial talent and ability to work with all types of computer technology.
Areas of activity related to Mercury are communication, transport, patents, literary activities, journalism, courier services, bookstores, advertising agencies, trade, crafts, computer programming, air conditioners, optics, media, counseling, call centers.
Also read this: MARS TRIGON SATURN, passion, dedication and endurance to achieve great success
Jobs of the future: employee gene analyst, information salesperson, smart clothing designer, cyberbookstore, social media analyst, camera language expert, robot advisor, individual learning programmer.
This planet does not seek benefits, because its brilliance, recognizability and visibility are important.
Also read this: THE SUN IN CONJUNCTION WITH VENUS, the embodiment of love, charm and beauty
The sun likes to spend money on pleasures and pastimes. The sun is associated with searching for and digging for gold, making jewelry, casinos, presentations, entertainment venues, luxury items.
Also read this: SUN SEXTILE PLUTON, magical attraction and great achievements
Jobs of the future: personal entertainment programmer, social media manager, avatar manager, private brand manager, designer and currency controller.
This planet is associated with daily and small daily needs, as well as consumer products.
The moon is cautious and acquires only what we need, but he likes to have stock.
Also read this: MARS SQUARE JUPITER, choose your battles carefully
Areas of activity related to the Moon are silver products, restaurants, hotels, motels, real estate agencies, service agencies, fishing, bakeries, food production and trade, grocery stores, household goods.
Jobs of the future: genetic designer, water traders, population manager on Earth.
This is not a planet that refers to money, but it points to unusual and unusual jobs, as well as jobs that use some of the latest discoveries.
Areas of business activities related to Uranus are antique shops, traffic, computer business, television, electricity, mobile telephony.
Also read this: VENUS OPPOSITION MARS – Increased sexual desire and dramatic display of affection
Jobs of the future: space pilots, stress programmer, mind reader, social media social worker, experimental therapist, wind farm operator, robot designer, solar flight specialist, modern railroad designer, space pilot.
This planet deals with some other dimensions. It can be problematic for business activities, unless they are related to art, music, spiritual and healing techniques.
However, Neptune is associated with numerous professions, such as pharmaceuticals, oil, gas, the chemical industry, alcoholic beverages, and the production of poisons.
Also read this: MERCURY SQUARE NEPTUNE, confusion, lies and wrong decisions
If it is connected with financial houses and planets, it usually indicates some "Neptune business", but in financial affairs it often talks about confusion, fraud and foggy situations, such as drugs and narcotics.
Also read this: MARS SQUARE NEPTUNE, illusions and addictions, intrigues and scandals
Jobs of the future: identity hiding expert, biorefinery operator, creator of synthetic life.
---
Source: Sito&Rešeto by www.sitoireseto.com.

*The article has been translated based on the content of Sito&Rešeto by www.sitoireseto.com. If there is any problem regarding the content, copyright, please leave a report below the article. We will try to process as quickly as possible to protect the rights of the author. Thank you very much!

*We just want readers to access information more quickly and easily with other multilingual content, instead of information only available in a certain language.

*We always respect the copyright of the content of the author and always include the original link of the source article.If the author disagrees, just leave the report below the article, the article will be edited or deleted at the request of the author. Thanks very much! Best regards!
---