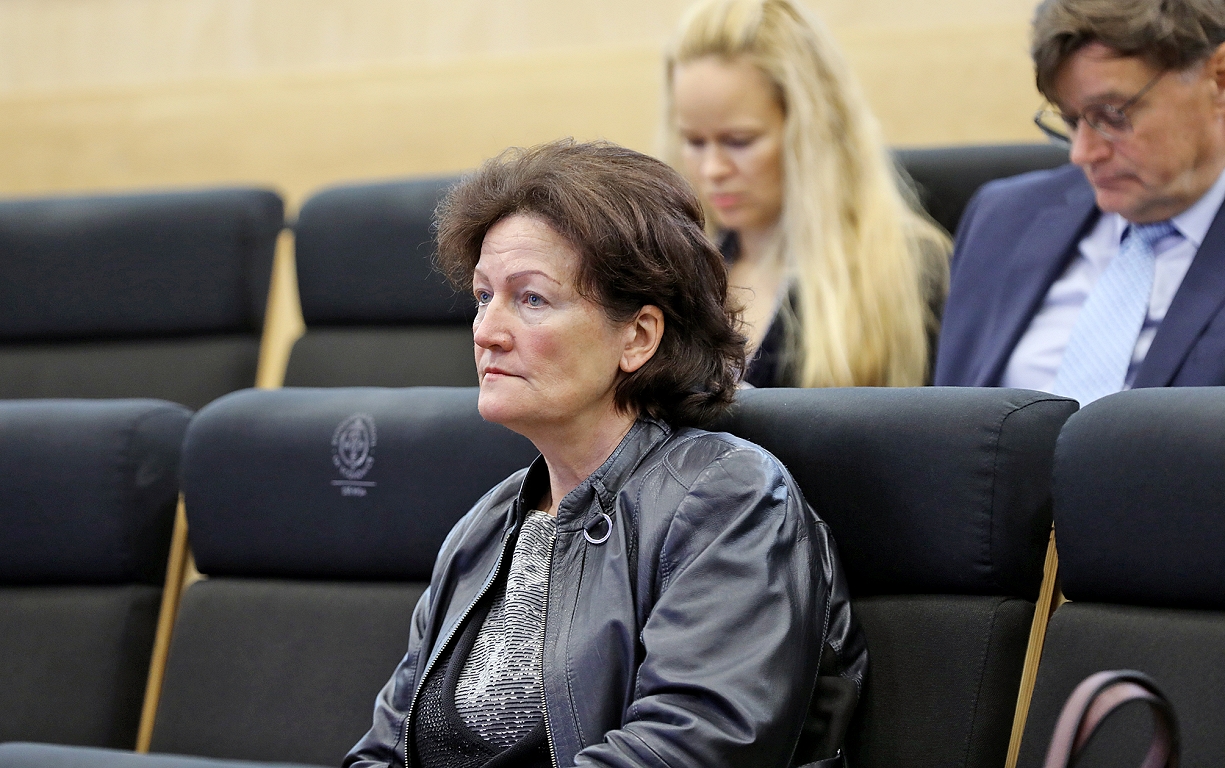 The association you represent has said that its members would be able to vaccinate 1.8 million against Covid-19 in six months. Why did you come up with such an initiative? Do you see that the state will not be able to cope on its own?
Our association has most of the large private medical institutions. The public is more aware of VC4, ARS, MFD, the Association of Health Centers, etc., whose daily work is already related to the provision of vaccination services, moreover, not only in polyclinics, but also in vaccination rooms installed in supermarkets, as well as outings. Vaccines against influenza, tick-borne encephalitis and all other human needs are provided. Our capacity and experience in this regard is much greater than our current involvement in the Covid-19 problem. We do not understand why, when the news suddenly appeared on Friday night that the staff of private medical institutions also have the opportunity to start vaccination, it turns out that this should not be done in their workplace, where, as in our case, there are vaccination offices, but that professional vaccinators or Stradins Hospital. We found this very strange – why can't we vaccinate our employees ?! Why attract veterinarians, etc. etc., if all our possibilities are not fully understood ?! But, well, we put it all aside. Then, when we started to look, to study the documents, how this large-scale vaccination is planned, we saw the need to be more actively involved and to give our vision, our proposals. We definitely do not want to be passive observers and watch from the sidelines, but we certainly want to be responsible, actively involved and offer our help, because we are also an important part of the health system, we are also citizens of this country and we care about what happens. We want to be constructive partners, so we have submitted our offer to the Ministry of Health.
What is in your offer?
We point out the obstacles to strengthening vaccination capacity, including through our private involvement, and how this process can be better organized. Currently, the normative documents stipulate that there must be a registered vaccination office, there must be staff, as well as special equipment to be able to vaccinate and provide assistance in case of complications. In addition to the general requirements for vaccination, additional requirements for Covid-19 vaccination have emerged, which have been developed by a working group of the Ministry of Health in a special Vaccination Manual. It stipulates that vaccination against Covid-19 must be performed by a doctor who is advising the patient, while the person vaccinating must have at least one year's experience in vaccination within the last five years. The question immediately arises: have those who have developed and proposed such an additional requirement been aware of how much it is reducing the number of healthcare staff who will be allowed to be vaccinated? We are always talking about the lack of medical staff in Latvia, but at the same time additional restrictions are being imposed. At least looking at the descriptions of vaccines that come from the manufacturers, there is nothing more complicated, there is nothing different, say, compared to a flu pot or something else. All side effects are also very similar to those seen with other vaccines. And the ministry also at least publicly states that we have experience in vaccination against influenza, 200 thousand were vaccinated in a month and a half, but there is an essential condition – when vaccinated against influenza vaccine, all communication with the patient, including pre-vaccination consultation did not need a doctor yet to be present directly in the office. Therefore, it seems to us that it was necessary for us to get involved and say: no, dear friends, if additional requirements are imposed, this administrative burden, then Latvia cannot quickly, which is important in this case, vaccinate the general public using all available vaccines that will be. However, it is necessary to reassess whether the requirements are proportionate and necessary.
The second problem that is currently emerging is that if there is a vaccine, it is important that there are people who want to be vaccinated. Looking at the vaccination groups shown in the plan, we see that they are very fragmented and there are very, very many of them. There are only less than two million people in Latvia, we deduct children under the age of 16 who are not recommended to be vaccinated against Covid-19, then we have relatively few who want to be vaccinated – we estimate that there will be less than a million. And if we break them down into groups in as much detail as the ministry expects, will such logistics pay off? And is it wise to have, for example, in a family with a husband and wife, another parent, each in his own group? Each must then go individually for vaccination. Especially in the regions, such logistics are severely constrained. We call for a review of these many groups, for them to try to bring them together more compactly and, in parallel, to focus on vaccination in large groups such as educational establishments and large companies, because it is important to return the whole economy as soon as possible. regulatory authorities. Respectively, off-site vaccination should be organized where people are as concentrated as possible and ready to be vaccinated. Thus, the coverage that is most important for this vaccination can be significantly increased. We, as individuals, have experience in this regard, and we are also prepared to significantly review our capacity if we are allowed to become more involved in vaccination.
It also seems to us that local authorities are undeservedly involved in all this vaccination. Because outside Riga, municipalities could definitely take on a coordinating role. If, let's say, in smaller municipalities there are two companies with 20-30 employees, there is a school, a kindergarten, then the municipality can find out how many of its employees want to be vaccinated, our specialists can go there and vaccinate everyone who wants to. This will allow us to achieve maximum coverage in the shortest possible time. Because it would be difficult for people to go to the vaccination site themselves in many cases, but if you come to him, it is much more convenient immediately and then you will rather use this vaccination opportunity.
The current plan is to base vaccination largely on GPs. However, they argue that then the main job would be difficult.
Yes, the big question is: are GPs able to take on this extra work in such circumstances and to such an extent? Of course, some of the GPs who vaccinate have some capacity that can be devoted to this work, but in these circumstances, when there is a pandemic, the burden on GPs is already abnormally high. And without increasing their capacity with additional staff, we think it is difficult enough for them to organize this work themselves – both to identify their patients who would come to the doctor's practice to be vaccinated, and to vaccinate, to enter all the information into databases. Here, too, we can come to the rescue, even if only by calling patients, because large polyclinics also have their own call centers. We are ready to enter into cooperation agreements with GP practices in order to facilitate them, at least in part.
Then the question of payment for these services.
The already mentioned guide sets tariffs per vaccination. There are two tariffs for this work, including calling, queuing, pre-vaccination counseling, vaccine pricing, vaccination, post-vaccination, database registration, just over five euros and just over seven euros. There is no way to provide all this for this amount – it simply does not cover the cost. It can be seen in the transcript that the costs are borne by the staff, and not everything, such as the registrar, personal protective equipment, epidemiological measures, but also the infrastructure is necessary and it costs something. This has also recently been publicly stated by the hospital association, which represents regional hospitals, namely, not larger than RAKUS, Stradiņš and Children's Hospital. This week, at the sitting of the Saeima Social and Labor Affairs Commission on vaccination, the representatives of hospitals expressed that the task was given to create another vaccination room in hospitals, but the money to pay for it is not enough, it does not cover the expenses to create such a room. We do not understand why our capacity is not being considered, all the more so if we do not ask for extra money to set up vaccination rooms, we are just saying that we are ready to provide the service using our existing resources, as long as it is paid for at a flat rate. One thing to understand is that new vaccination rooms will be set up in hospitals, but this pandemic will end, so the infrastructure that has now been set up for a lot of money will no longer be needed. It seems to us that the state should make the most of what it already has, and only if that is not enough should we think about what to create anew.
The same goes for staff. At present, every day we hear that the hospital staff is insufficient, the current one is exhausted, on the verge of burnout, that they work without holidays, in abnormally difficult conditions. Of course, all this is true. But why should vaccination be concentrated in hospitals where staff are already overcrowded ?! Again, we have specialized staff for this job who are ready to do the job, we are ready to review and attract additional staff from other departments! We share loads, resources and also risks for the sake of common interests! Given how many people die every day from Covid-19 and the fact that the incidence is still very high, probably every day is from weight, we must still strive to vaccinate as many people as possible as soon as possible. In addition, there will soon be a time when the recipients of the first vaccine and the recipients of the second vaccine will overlap …
Maybe its desire to have this vaccination run by state and municipally controlled hospitals is due to the fact that there is no need for special procurement?
No, that's not an obstacle. Because private medical institutions willing to engage in vaccination against Covid-19 already have contracts with the state – we already provide many state-funded health services, including for Covid-19 sufferers. Already, all medical institutions from the National Health Service, which organizes the payment for these services in the country, have received information that those who are ready to be vaccinated and meet the requirements simply have to fill in an application. Once the vaccines are available and the green light is given, and that private vaccination providers are allowed to vaccinate against Covid-19, the work will start immediately. It is important to understand to what extent the state is ready to involve us and to what we should be ready. We also need to prepare. If the government says that there will be a lot of vaccines in February-March and a large-scale vaccination will be launched, then there is not much time. We want to be heard!
---
Source: Diena.lv by www.diena.lv.
*The article has been translated based on the content of Diena.lv by www.diena.lv. If there is any problem regarding the content, copyright, please leave a report below the article. We will try to process as quickly as possible to protect the rights of the author. Thank you very much!
*We just want readers to access information more quickly and easily with other multilingual content, instead of information only available in a certain language.
*We always respect the copyright of the content of the author and always include the original link of the source article.If the author disagrees, just leave the report below the article, the article will be edited or deleted at the request of the author. Thanks very much! Best regards!
---