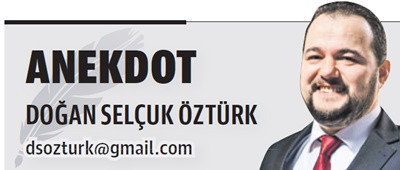 Senur Akın Biçer was only 14-15 years old when she started working at the factory with her father. When he finished high school, his first job was to make cutting molds in the molding room. When he was a student at Boğaziçi University, he learned great lessons about life when he was only 19 years old with the disappointment he experienced in the job interview. When her father's perseverance and advice are combined with her own life experiences, she says, "I don't believe in the impossible today, you don't know how to look or you haven't evaluated your options well."
● You travel the world for both your work and artistic work. Have you ever had an unforgettable business trip abroad?
We went to China with special permission in 1994, because at that time we could go to Hong Kong, but it was impossible to get a visa to China. My late father also had this motto: "If you are going to get a job done in a place, you will see the place where he does business, you will examine the way he does business on the spot." They can take them to flashy meals, they can try to paint their eyes. However, there is a system inside, he would like to see it in place. My dad used to tell me the tricks. How do these people work when they enter a place, is there a certain order etc. would look at them.
First of all, transportation was very interesting. We had a moment like in the Indiana Jones movie. We traveled on a strange bus, with chickens. Someone started cutting my hair from behind. I think she found it interesting because my hair is red. The person accompanying us said, "Turn around, he won't do it again", but we were uneasy because he might do something else that cuts the hair. We were walking on a dirt road. There were billboard-like signs with project pictures on the sides of the road. Roads, factories, high-rise buildings, etc. planned to be built there. I said to my father, "They are going to do these projects, how long will it take them?" "It will probably take 30-40 years," he said.
We went to a factory that produces electronic parts. We were going to buy electronic parts to use in our products. My father wanted to tour the factory. The working conditions in the factory were not very good, there was a discipline, but people were put to sleep in dormitories in the form of piles. We're talking about times when not everyone had the freedom to travel from state to state. For food they served something greenish juicy from a rusty barrel. There was one day off every three weeks. Not to mention the fees. We had to check out in the evening because we were allowed that way. Years later, in 2000 or 2001, my father went first and called me from there and said, "You have to come here. It's unbelievable, the places we saw were made. There are skyscrapers here," he said. I'm talking about the Guangzhou region of China. Then I went there too. I couldn't believe what they did, the pace of development. They are very well organized and have received help from the state.
WE REMOVED 1,080 CONTROL SWITCHES ONE BY ONE
Can you tell us about your memories of your first business life experiences?
While I was making Senur's first export, I came across texts in foreign languages ​​again. We were going to export a food processor to Israel in a 40′ container. On the one hand, I was arranging the paperwork, but I was also telling the Israeli customer. Since it is our first export, I wanted him to help us in this regard. Because I was trying to understand what we should prepare for export.
I asked the banks here. Even the banks didn't know. I'm talking about 1993. The other person said to me, "I am calling the shipping company, but I am giving you the phone number of the shipping company. Arrange everything until the morning, otherwise he will not be able to go to the warehouse, he will not be able to go to the customs," he warned. He also mentioned some possible problems. We were going to export for the first time.
From time to time, we gave small contract jobs. The shipping company warned us, "We are sending 40 containers, but be sure to check your measurements". Sometimes even 10 cm made a lot of difference. Of course, the paperwork was prepared accordingly. I think 200 more if necessary, the next order will be. I say it's not enough.
While I was dealing with documents during the day, there was a problem with the control switch in production, they were trying to solve it and they had not told me about it yet. Lastly, the man on the other end said to me, "Don't forget to send a B/L". I didn't know what B/L is. While I was struggling with the paperwork here, it was around 7-8 o'clock, I went inside, I saw that there was a problem. The container would arrive at 8 am. Our control switches were not working. I said, "My God, what we will do is what we will do, if it doesn't work, we made a promise." You don't know how we sweat as it is our first export. Everyone was excited. We saw that the problem is in the control switches, they have to be removed one by one. 1,080 control switches need to be removed again. Something was wrong inside, our production manager at that time said, "This is the problem. They put the marbles upside down," he said. We were going to sit down and do it, there was no other choice. There were 1,080 products. We were 23 people as a team, how can I forget. We opened them one by one. It was 5 o'clock, we were repairing the control switches, giving them to the production line, the product was being produced and checked. At half past 7, the container arrived, we loaded the ones. There were about 100 left, and we had them produced while they were being loaded. We grew the products by singing songs together at the factory until the morning.
"There is nothing as precious as freedom"
● Can we listen to the lessons you took from your late father about business life?
I was in middle school years. A sewing machine brand that has completed a century in Turkey asked my father to make a motor, it was a pedal machine, then they were just releasing this motor. My father looked and said, "Okay, I'll do it, but this engine is not very suitable for you, you will get a lot of return." The American team came and my father said to them, "I will do this, but I will do it by correcting it, if you say do it one-on-one, I will not do it because you will hurt me later". The men laughed and said, OK, let's do it, they challenged him. He actually did it, corrected it, and actually came up with an invention. Of course, this situation pleased the company and they offered my father a job. You are obviously a good engineer here, you have a place here, but I will send you to America.
They offered my father a nice package, "Let's get you, let's give you a place, let it be under your administration, let's arrange unlimited visas for you and your family."
My father came in the evening, of course, he was working until late. When he got home, he woke me up and said, "You know what? Whatever you do, never give up on your freedom in life."
I didn't quite understand what you were talking about before. Then, explaining the offer made to him, he explained the reason for his decision, saying, "There is nothing as valuable as the freedom of man, I cannot make these inventions if I am not free, I cannot be creative if I am attached to someone."
● You were trained in the kitchen of the business.
I started working in the factory from the age of 4-15. When I was 18, that is, when I finished high school, my first job here was to make cutting molds in the molding room. Then I worked on assembly, I worked on tape. I can say that I got my engineering education from my father. I remember very well that when I went down to the molding shop at the age of 18-20, the masters there said, "This girl, Hasan Bey, what are you doing, she will be injured and then she will not be able to get married". We were soldering, my father was soldering. I got really sick once. Then my mother said to my father that you will kill this child. "I am the first child, let him learn," my father said. This is how he will learn, he will know not to smell that smell again, and he will take measures to prevent other people from smelling it, and he will reach this maturity." This was a very important lesson for me.
At the age of 19, I decided that I would be versatile.
I was studying at the university, I saw an announcement on the billboard, an interpreter was wanted. I decided to apply and become a translator. Since I studied at Boğaziçi University, my self-confidence was also quite high. I went to the interview, they gave me a text. I looked and looked but couldn't understand anything. If it was chemistry or math, I would have solved it, but I couldn't understand anything because it was written in an official language. For the first time in my life, I felt like I had hit a wall. Imagine you are only 19 years old. I was offended for a week. Of course, I also learned lessons from here: First, getting into a good school does not determine one's real-life success. Second, you will work harder and be versatile. At the age of 19, I decided that I would be versatile. I took different courses in my student life at school, I took courses in the department of economics.
Surely there is a solution
My father was a mechanical engineer and a true inventor. His job was not to make machinery, but it was a period when importing was not so easy. He would go for the machines he would use in production, look at good machines and sit down and build his own machine. We still have very nice engine lines that he made. My father used to do trial and error relentlessly. The most important thing I learned from him is that you will try all the possibilities without getting lazy, even if it seems like it takes a long time, you will work tirelessly. There is definitely a solution, nothing is impossible. My father needed a magnet for the manufacture of a product at a time when the industrialists were really limited in their means. He collected a lot of speakers from the market and made a product by collecting the magnets inside. That's why you don't know where the solution is, who would think to collect the magnets inside the speaker. Go and buy 1,000 speakers, take them apart one by one and get their magnets. I don't believe in the impossible today, you don't know how to look, or you haven't evaluated your options well.
---
Source: Dünya Gazetesi by www.dunya.com.

*The article has been translated based on the content of Dünya Gazetesi by www.dunya.com. If there is any problem regarding the content, copyright, please leave a report below the article. We will try to process as quickly as possible to protect the rights of the author. Thank you very much!

*We just want readers to access information more quickly and easily with other multilingual content, instead of information only available in a certain language.

*We always respect the copyright of the content of the author and always include the original link of the source article.If the author disagrees, just leave the report below the article, the article will be edited or deleted at the request of the author. Thanks very much! Best regards!
---