The iPhone 12 may ultimately not offer a ProMotion 120 Hz screen as suggested by several rumors so far.
It was announced that the iPhone 12 could thus offer an automatic toggle functionality from a 60 to 120 Hz mode depending on usage to offer an image that is always perfect and optimal fluidity at all times.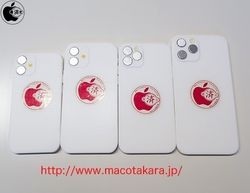 Unfortunately, it seems that Apple has reversed this choice. According to Ross Young, CEO of Display Supply Chain Consultants "No contact was able to confirm the models of iPhone 12 Pro in 120 Hz. The statements rather evoke 2021."
Apple could therefore have postponed the integration of 120Hz screens to its iPhone 13 Pro and Pro Max which will be released next year.
The choice would be motivated by the need to further optimize the energy management of the iPhone. The screens at 120 Hz are particularly greedy and there is no question of seeing the battery of the smartphone reduced to nothing at midday … Apple could thus have developed a new LTPO panel by the year next which would solve a large part of the problem.
Apple will therefore be technologically behind what is done on Android terminals since many devices are expected with 120 Hz screens during the year.