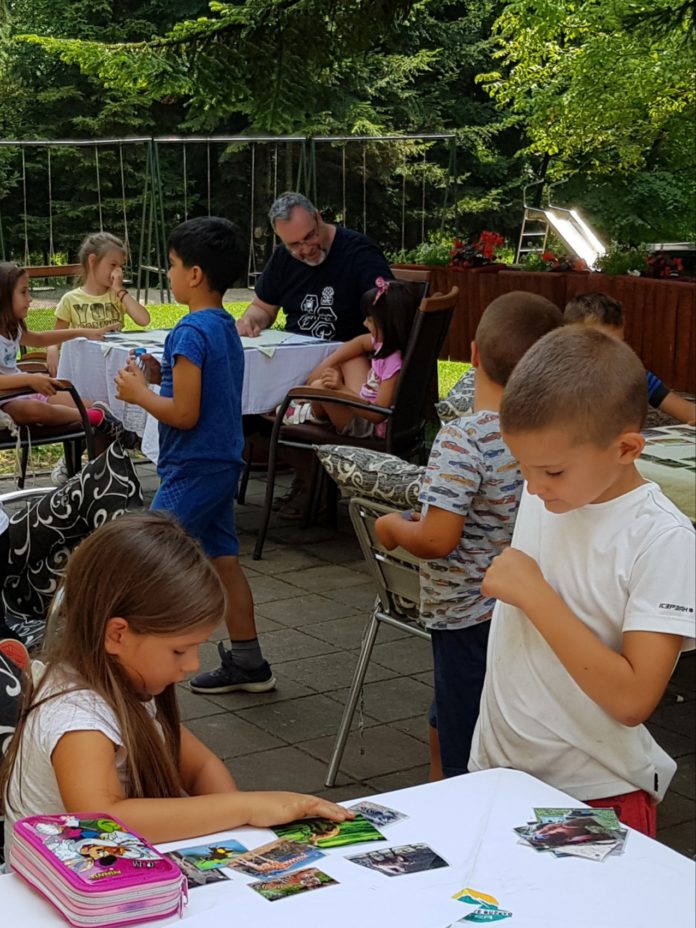 The modern age has brought unprecedented development of technology and changes in the way of life, which inevitably brought new, great challenges in the growth of children, their proper development and upbringing.
Today's parents make mistakes along the way, which are often costly, so developmental disorders in children of different ages are becoming more frequent.
Those who live in the diaspora face special difficulties, and Dr. Ranko Rajović, a specialist in internal medicine, a master of neurophysiology and a doctor of sports sciences, spoke for "Vesti" about these problems and the best ways to overcome them.
Dr. Rajović is also an associate of UNICEF for early education, and the founder of the NTC system for learning through play.
On January 26, this approach to learning will bring parents of Serbian descent living in Australia closer, in the online lecture "Mistakes Made by Parents: The Challenges of Growing Up in 21st Century Children".
What are the most common mistakes parents make in growing up and developing their children?
– Parents often sin out of ignorance or out of great love. The NTC program groups these mistakes into three categories: overprotection, parental comfort and when parents regularly solve the problem of boredom to their child – says Dr. Ranko Rajović and emphasizes that the first group of mistakes is especially pronounced, when parents do not allow even a small child to crawl. to the child to jump, to turn, to walk on curbs and balance, delay the introduction of solid food and the like.
– The parent, for fear that something will happen to the child or in his desire to protect the child, often exaggerates, and so we come to the phenomenon that is very common today and that is overprotection, which impairs the child's development.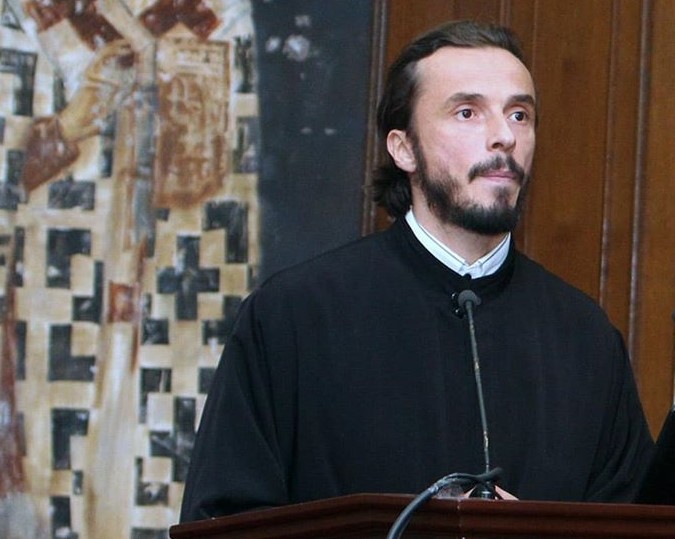 What is the best way to correct these mistakes?
– It is best to work on educating parents, to understand how much the environment can "damage" a child, so they will be able to do a lot for the development of their children. We need to teach them how to make a child a safe and stimulating environment first.
There are more and more children with developmental disabilities, how to prevent that and deal with problems?
– It is necessary to study more the influence of the environment, which has a great influence in the first years of life. Parents need to be more involved and their understanding of the importance of early development is needed. Also, it is necessary to do additional education for educators and teachers, ie all those who work with children up to their 12th year, when brain development is most intense. Also, it is important to react faster to various developmental disabilities, learning problems, and even to anticipate and prevent in advance the problems that may arise in relation to changes in the environment. Unfortunately, the consequences are there, there are more and more children with developmental disabilities.
How much harder is it for parents to raise children in a foreign country, which is greatly influenced by the school and the environment that speaks another language?
– Growing up abroad brings with it many challenges, mostly for parents, but also for children. How hard it is for parents is hard to say, but I would focus on the benefits. One of them is certainly growing up in a bilingual environment. There are medical studies that indicate the benefits of bilingualism. This is a great natural stimulation that comes from the environment, but only if the child is directed correctly later, then bilingualism will give a great advantage.
How can parents learn with their children at home?
– I would not recommend learning with them, but I can certainly play with them or guide them in the game. I usually say, "Let the kids play!" What do I mean by that? The child's body will only lead him to optimal development, provided that we give the child a stimulating environment, which are parks, forests, playgrounds, and not the latest computers or tablets. First of all, I mean small children, although this also applies to the elderly. Too much desire to please the child (but also himself), so that he does not experience any difficulty, boredom, effort or any negative emotion, can slow down the child's development and I think that is the main problem of today's parents. What I would recommend to parents is to read picture books to children, to read or make up stories later, to teach a child some skills, to have a common hobby, to learn to ask questions.
In your opinion, what is the ideal "counterbalance" to the influence of the school within the family, when it comes to people of migrant origin?
– Everyone brings their own culture, language and customs. It needs to be nurtured and maintained. Of course, in addition to that, the child must study according to the curriculum of the country in which he lives, but now we have a situation where many countries are wandering with education, each new generation has more and more problems with learning and concentration. In some countries, students receive drugs for concentration, and some of these drugs are based on amphetamines. I teach in over 20 European countries and I follow this problem, so I can say that there is no single solution. What I have done is the concept that is most natural, and that is learning through play. Thus, we have shown that it is possible to work differently and that students who use new methods can start their inner potentials.
Many people say that they do not have time to take extra care of their children after work / school, so children lose their mother tongue, but their identity. How to counteract that?
– It is really important to find time for children after a hard and hectic day. It doesn't have to be an active involvement of children, in the sense that the parent designs a program and main activities, but it is important that any activity in question, including walking, that the parent is present, not on the phone or occupied by social networks, endless obligations and problems. Parenting has become a serious business, it is not like we used to have – as parents are, so will a child. The child is now exposed to content that the parents do not control and is often late when the problem arises. That is why it is important for parents to be present.
Would the best solution for children in the diaspora be to enroll children in Serbian language schools?
– Although it is important that the child does not lose contact with his / her roots, mother tongue and culture, above all it is important that the child attends school from the system to which he / she belongs. I think that new methods could be developed in Serbian language schools, which have been tested and which start the potential of children. I recently had a seminar with Serbian language teachers from the diaspora, where the idea arose to occasionally give lectures for parents from the diaspora, but also to educate Serbian language teachers, to show children that learning can be like a game, where students along the way and they learn the material spontaneously – says Dr. Ranko Rajović.
Online lecture on January 26
An online lecture for parents in Australia, "The Challenges of Growing Up in the 21st Century," will be held on Wednesday, January 26, at 7:00 PM Eastern Australian Coast. Dr. Ranko Rajović will also speak as a guest – Presbyter Dr. Oliver Subotić, author of the book "Tesla: Spiritual Character".
The lecture is not paid, but the reservation is two euros for payments from abroad. That money goes to the Association of Educators of Vojvodina. More details and a link to apply can be found at www.ntcucenje.com.
Impact of new technologies
Your guest at the lecture will be Father Oliver Subotic. What will he talk about?
– Oliver is my longtime friend, and in a way a collaborator. We got to know each other well while he was studying Nikola Tesla and his spiritual character. Along with Tesla, Father Oliver is also working on new technologies and their impact on new generations. He will also talk about the active participation of the family in the emotional and intellectual development of children, because we must monitor the emotional needs of children, but also to develop their intellectual abilities in accordance with their biological capacity – says Dr. Rajović.
The church teaches primordial qualities
What is the importance of faith and the Church for families and children's development, especially in the diaspora?
– The church has the opportunity to gather people in the diaspora, who then feel that they have someone of their own abroad. The church can organize gatherings, additional work with children and parents. In this way, she helps and contributes, especially in the diaspora. In addition, the church teaches what tolerance, sacrifice and modesty are, which are perhaps "outmoded" qualities in the modern, selfish world. But I think we still need to nurture our spirit and tradition and pass it on to our children so that they are ready for the challenges that await them in life.
---
Source: Vesti online by www.vesti-online.com.

*The article has been translated based on the content of Vesti online by www.vesti-online.com. If there is any problem regarding the content, copyright, please leave a report below the article. We will try to process as quickly as possible to protect the rights of the author. Thank you very much!

*We just want readers to access information more quickly and easily with other multilingual content, instead of information only available in a certain language.

*We always respect the copyright of the content of the author and always include the original link of the source article.If the author disagrees, just leave the report below the article, the article will be edited or deleted at the request of the author. Thanks very much! Best regards!
---