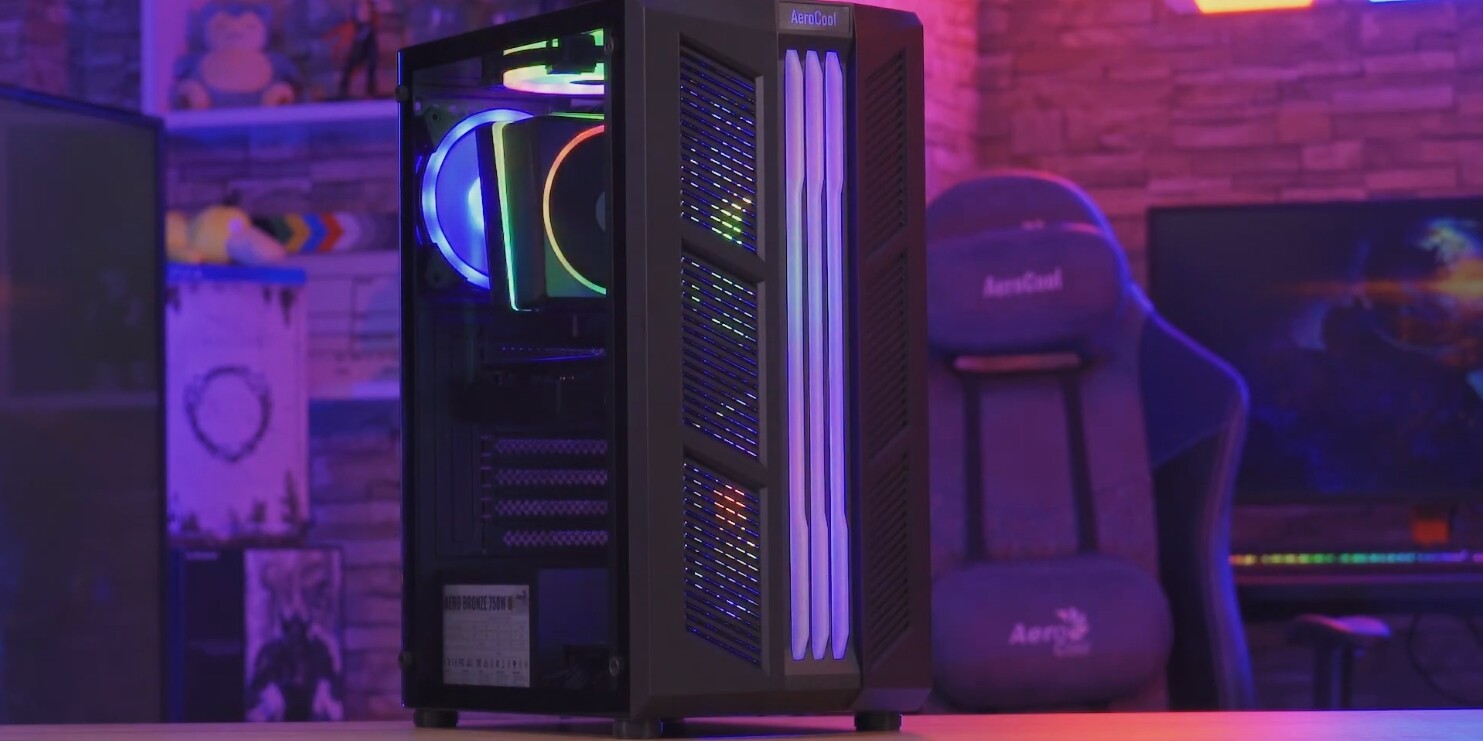 The manufacturer's novelty breaks a bit with the trend prevalent today, as it has been given a single-chamber design.
Aerocool is very fond of vertical RGB diffusers on the front of its houses, and nothing proves this better than the fact that its latest mid-tower, price-value-focused miditor, follows this design scheme. Fortunately, there are ventilation slots on either side of the three addressable light strips, so the front fans are not completely choked.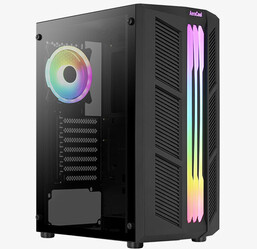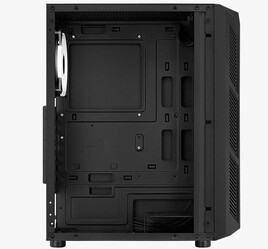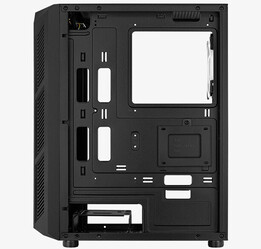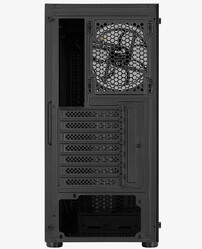 (source: Aerocool) [+]
The 442 mm high, 205 mm wide and 376.5 mm deep, 7-slot machines are ready to accept Mini-ITX, microATX and ATX format boards, the inside is made of tempered glass with a side view, while our processor cooler is up to 159 mm high and our video card is up to 302 mm high. mm can grow long if you want to stay inside. Our readers can find out about the number of built-in storage tanks, air vents and radiators from the table below.
The I / O island monitors two USB 3.0 ports in the vicinity of the dual audio jack (one input and one output) and the power and reset buttons, while removable dust filter inserts help keep the hardware clean. The hut has four variants, but they differ only in the number and type of vents included (smooth or light organ).
Aerocool Prime
Physical dimensions
442 x 205 x 376,5 mm (MA x SZ x H)
Color
black
Supported motherboard formats
Mini-ITX, microATX, ATX
Number of slots
7
Number of mass storage devices
max. 3 x 2.5 "(2 x 2.5" and 1 x 2.5 "/ 3.5")
max. 2 x 3.5 "(1 x 3.5" and 1 x 2.5 "/ 3.5")
Number of built-in fans
elöl: 3 db 120 mm / 2 db 140 mm
rear: 2 pieces 120/140 mm
Number of fans received at the factory
Prime-G-BK-v1: 1 piece 120 mm at the back
Prime-G-BK-v2: 1 piece with 120 mm ARGB back
Prime-G-BK-v3: 1 piece 120 mm at the back, 1 piece 120 mm at the front
Prime-G-BK-v4: 1 120 mm ARGB rear, 1 120 mm front
Built-in radiators
front: 1 piece 120/240 mm
rear: 1 piece 120 mm
CPU cooler max. height
159 mm
VGA max. length of
302 mm (if there is no radiator in front)
Space for cable management
18,9 mm
Front panel I / O
2 db USB 3.0
audio jackek
Dust
again
Price
n.a.
The future purchase price is not yet clear, but based on the specifications we are betting on roughly 80 euros.