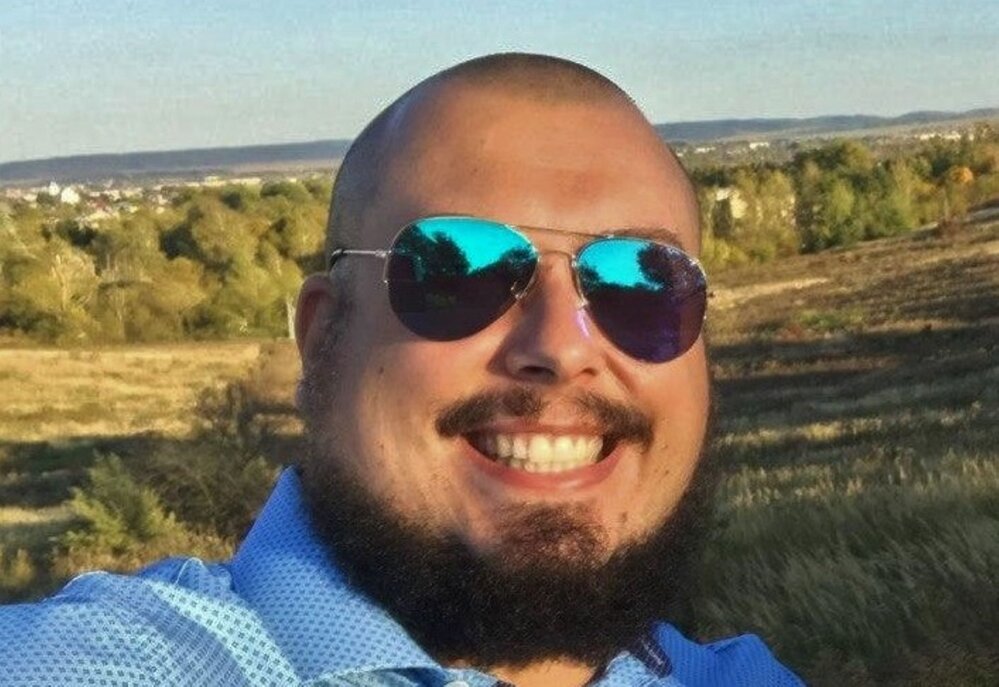 "Believe in yourself and inspire your children that everything is possible," says Pavel Gavrilin, IT entrepreneur and owner of PAGM OÜ (FASTVPS trademark).
This story began when I was still small, but old enough (according to my parents) to return home from school on my own. Like all teenagers, I was very fond of various sweet drinks and soda, which in our family were not only banned, but bought only on holidays.
And somehow, being alone on a warm summer evening and conducting various culinary experiments, I suddenly came up with a "brilliant" idea: to make sweet tea, pour it into plastic bottles and put in the refrigerator.
The resulting product pleased me incredibly with its new (and at the same time so familiar) taste. I continued the experiments and once told my grandmother about them on the phone.
In response, he received: "Tea cannot be cold, it was invented to drink it hot." The naive childish "invention" was calmly declared unworthy of existence. As you can see, after 22 years I did not forget about it.
I did not agree with my grandmother in my heart and sometimes continued to make "secret" tea, especially in the summer, in the heat, in the country. I did not begin to share my ideas with any other adults, so as not to receive yet another rebuke.
Then I did not know that I would have many similar situations ahead, in which close and not very people would call my ideas nonsense. Post-Soviet childhood did not suggest that ordinary people could do business. Any attempt to influence the current course of things is usually, at least, ridiculed by others. Complete misunderstanding is the best I could count on.
People who drove on supported foreign cars were called exclusively bandits. Periodic attacks on businessmen did not adorn the picture: a couple of cases occurred right at my entrance (I cannot call this "front door" even with all my Petersburg origin).
But even then, a protest against those who did not allow new ideas to be born and who wanted to cut everyone under their comb of a narrow horizons settled deep in my heart. One of the striking examples was my class teacher, who once said: "You have great potential, but you will not go far on it." I give her fiery greetings from a funny chubby boy from the last desk (smiley).
Encourage and value your children and students. Sometimes we are defenseless against stereotypes prevailing in society and voluntarily surrender under the onslaught of circumstances. In these seconds, the support of the closest people is more important than ever.
We may not finish school or go to college. Perhaps we will not have the work of your dreams, and we will not become Olympic champions. It is likely that we will make many mistakes. Perhaps we will choose a spouse that is not suitable for us, in your opinion (or we will not marry at all, and you will not have grandchildren).
All this is possible, but another thing is possible: you will still be proud of us, because changing the world, even in small things, is no easier than launching rockets into space. Just give us a chance, and we will never forget about him, nor about the fact that you once took him away.
Today, when the whole world is engulfed in incredible events from science fiction films, it is especially important to keep in yourself and others this little shoot of optimism and the adoption of the new. To create, not destroy, is the only way out. Tell your children that the world of business is not a world of crime or fraud and exploitation of the working class, it is a world of new opportunities, new ideas. Ideas that later become space rockets, computers, telephones, robots and exoskeletons; help save lives and heal people and animals.
When I watched the broadcast of the SpaceX launch, I realized that I suddenly became that same delighted 8-year-old boy who read absolutely all books about space and UFOs in the school library.
A boy who realized how delightful it was that a rocket would put a spacecraft into orbit in a matter of minutes, and that our Earth was just a small point in the vast Universe, about which we know nothing, in fact. As a businessman, I was doubly impressed by the fact that a private company first launched a man into space. The same company that each of us can be born with due diligence and an appropriate level of luck and luck.
We were lucky to live and work in Estonia – an amazing country with great potential, on which, I am sure, you can "go" very far. It's not only very easy for us to start a business, it's really nice to run it here. The government, fiscal authorities, the Chamber of Commerce and Industry do indeed make their business as comfortable as possible. Appreciate this and remember that it's never too late to start "doing business".
The story about tea ends artlessly – after a few years, bottles of iced tea literally flooded store shelves and advertising blocks of television channels. Imagine my glee of that time. Of course, no one believed me that I got to the same thing myself, before the appearance of this product on the market.
When I discovered the Internet, the first thing I read was the story of Mr. Richard Blehinden. In 1904, participating in the World Exhibition in the USA, he offered visitors iced tea. So Blehinden immortalized his name in history, making the drink "iced tea" incredibly popular throughout the world.
Enjoy your tea, believe in yourself, your children and others and never give up!