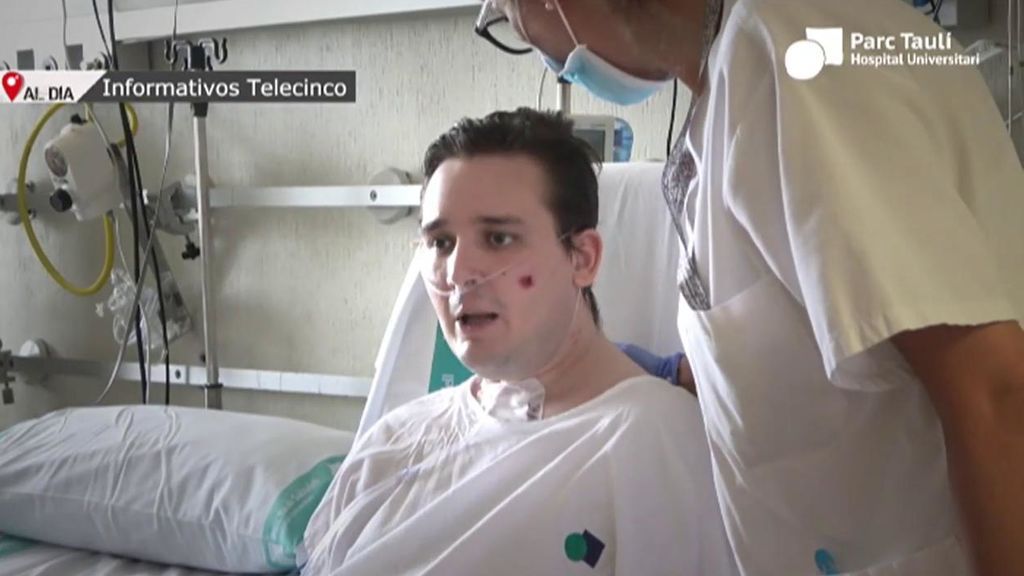 In severe coronavirus cases, from day 8 of the development of the disease, it can produce what is known as a 'cytokine storm', a inflammation of the lungs so big that even the virus itself is no longer important. This inflammation (which is what dexamethasone treats) generates respiratory and cardiovascular problems; the feared thrombi that have left sequelae in numerous patients, as happened in the legs to the deputy of Vox, Ortega Smith.
Precisely, Marc, the 34-year-old who entered the hospital with mild symptoms of COVID-19, suffered a pulmonary thrombosis and two heart attacks of myocardium as a result of the complication of its infection. His youth and good health did not serve as a protective shield for a virus to which, many young people like him, seem to have lost respect. Before news like the holidays in the United States where The first person who gets this SARS "wins a pot", Marc appeals to youth: "No joke, protect yourselves from COVID".
Marc has left the hospital after being three months fighting for his life and now you will have to learn to live in a wheelchair and do an important rehabilitation to regain language that has lost. According to Dr. La Fuente, from Severo Ochoa, this case "It is not an isolated case" and, therefore, does not understand that many people have "forgotten" the horror we have experienced during the pandemic.
Today sAnidad has reported 174 new positives, compared to 134 on Thursday, which places 250,545 people who have been infected by the new coronavirus. Up to 1,165 people have started Covid-19 symptoms in the past two weeks, of which 352 have occurred in the past seven days.