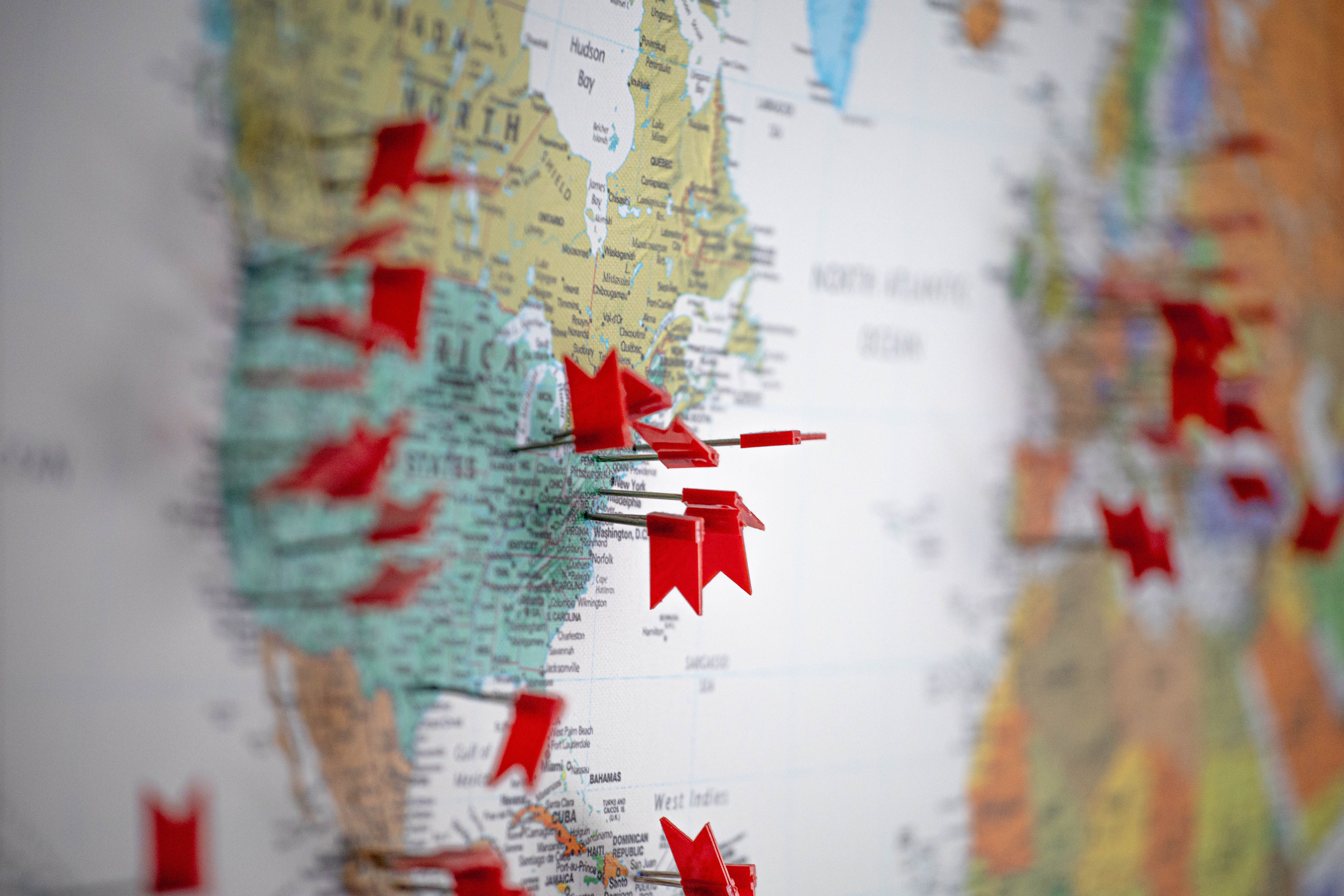 Benza manufactures a technologically sophisticated product: fuel dispensing equipment for companies that have their own fleet of vehicles.
Mobile gas stations allow you to organize refueling of vehicles within the enterprise. They are equipped with sensors and controlled through a program or mobile application, allowing you to control the movement of fuel in an automatic mode.
The first exits of Benza outside Russia were within the CIS – we have a common information space, language with these countries, there were no problems there – the buyers came themselves, but the far abroad did not work for a long time.
We've been trying to reach consumers for ten years. We went to exhibitions, participated in tenders, tried to go to Algeria, Vietnam, Arab countries. I identified nine mistakes that made it difficult for us to enter the international market.
Mistake 1. Output the product of an inappropriate level
Before exporting, please make sure that the product is debugged, has stable quality and reliability. This seems to be elementary things, but in practice, many companies tend to overestimate their strengths.
You need to realize that you will compete with world analogues of your products, and ensure quality within the acceptable international market. The company's position within the country must be stable. Before entering the international market, we achieved a stable position in Russia: here many large companies use our equipment.
Mistake 2. Trying to find a buyer right away
We have not achieved results in the international market while trying to find buyers. As a first step, I recommend that you present your products in the country in any way. Most often, you just need to find someone who wants to start using it.
A costly path, but if you treat these costs as a promotion budget, everything will fall into place. You can agree with the distributor on a trial delivery: if he can sell the product, then he will transfer the money to him.
Another option is to immediately find the end user and deliver the equipment to him without payment on the condition that if he likes the product, he will buy it or pay rent for it. If not, the product is returned to the manufacturer. Yes, it is very risky, but on the other hand, you are very likely to quickly find your first client and get a successful case of work in the country.
Another way is to come up with a service based on your product that will be in demand in the country of export. I know an example from a related industry: suppliers of surveying equipment were able to ship goods to the country only after they launched a measurement service using their products and demonstrated its performance by example. As a result, we got another related business.
---
Investments at this stage will consist of the cost of manufacturing the product itself, the cost of finding a person who wants to operate the product, launching, delivery, certification, and customs clearance. It may be necessary to open a separate legal entity in the country of export, which will accompany the deliveries. In our case, eight million rubles were spent on launching a project in one of the countries.
As soon as the first foreign consumers appeared who began to use our equipment, we immediately felt a different attitude. For example, they began to invite us to tenders for the supply of equipment – the market already knew that there was such a company with customers inside the country.
By choosing this path, in a short time you will go through the entire chain of actions associated with the delivery, you will delve into all the nuances that cannot be recognized in advance.
Mistake 3. Participating in trade shows to sell a product
Even if your product is unique, new on the market, you need to understand that initially no one needs it. We are far away, we speak a different language, they are wary of us. Therefore, it is useless to advertise through exhibitions and business missions, especially if the product is complex.
For ten years we went to exhibitions, and it took about three to four million rubles, but there was no result. Trade shows should only be used as a way to find people willing to use your product.
Mistake 4. Take as a partner the first one who agrees
When working in other countries, it becomes necessary to make a joint campaign, and here you can also make a mistake. You should not immediately conclude an agreement with the first one who has expressed a desire to become a partner. People with concrete deeds should show that they are interested in working with you.
It is necessary to set certain tasks for the partner that he must solve: for example, find a consumer who will take the product for test operation. Find out the rules and tariffs for customs clearance, negotiate with ten potential clients and report on it.
To fulfill these tasks, set a clear deadline, after which you will understand whether a potential partner is interested in cooperation.
Mistake 5. Giving your partner an exclusive
I do not advise giving one distributor at once the exclusive rights to present your products in the country – it is too risky. If you have entered into an agreement with a distributor, most likely, he will include the product in the price list, but will not actively promote it.
If you want to achieve results, take matters into your own hands.
If, nevertheless, you decide on an exclusive, the distributor needs to be imposed with rules – to set obligations according to a certain sales plan. In case of non-fulfillment, prescribe the possibility of deprivation of exclusiveness. There should be factors that will stimulate the partner to take action.
Mistake 6. Putting project management in the country in the hands of foreign partners
Get rid of the illusion that some strong foreign partner will do everything for you. If you have brought a product to the country, started selling it or using it, do not give the control of the process to a local party.
You need to constantly keep your finger on the pulse, allocate a person for this who will control literally all the actions of partners every day. Call, coordinate, set plans, find out to whom the product can be offered, and when it will be done.
Mistake 7. Organizing a joint company on an equal footing
If you are actively investing in business development in another country, you should not share the company on an equal footing with a partner. Evaluate your contribution and that of a partner and start by offering a small share. It is necessary to organize everything so that the foreign side has an incentive to increase sales.
For example, put the following condition: if within three years the company goes to supply a certain volume of goods, then the partner's share can be increased. Remember that, most likely, your volume of actions and investments will be much higher, and from your partner you will only need hands and knowledge of local specifics.
Mistake 8. Do not prescribe the rules of work
All the conditions that you agree on must be recorded on paper. Write in advance the option of leaving the partnership: on what conditions do you have the right to terminate the agreement – first of all, due to lack of result. If this is not done, you run the risk of facing a partner who will not do anything and will not be able to develop further in the country.
If you have a new product on the market, it is important to record that the distributor should not sell similar products from other companies, which will most likely appear later. In this case, it is necessary to provide for the termination of the relationship.
Mistake 9. Not taking into account the local mentality or adapting too much to it
Each country has its own specifics. It is clear that you should not come there with our rules of conduct. You need to study in advance who to talk to, how to say hello, and in general how to behave in different situations. There are nuances associated with the order of work.
Some countries are accustomed to working in a "light" mode, without overexerting themselves. Try to establish your own rules and pace of work without violating the ethical and legal norms of the country.
For example, you need to fix the length of the working day. It is not worth putting up with the fact that workers are doing some kind of production cycle that lasts half an hour, six hours or two days. It is necessary to build regulations and monitor their implementation on a daily basis.
We see the same thing in the Russian market, when foreign companies come here and show us how to work. For example, compare the speed of service at McDonalds and some Russian fast food chains.
Finally
Miracles happen sometimes, but you shouldn't count on them: no one but you will do all the work of entering the market of another country. To do this with a complex product, you have to "break through the wall". Win the trust of consumers by offering them your product for use, but retain control over all areas of work with foreign partners.
Cover photo: unsplash.com
---
Source: RB.RU by rb.ru.

*The article has been translated based on the content of RB.RU by rb.ru. If there is any problem regarding the content, copyright, please leave a report below the article. We will try to process as quickly as possible to protect the rights of the author. Thank you very much!

*We just want readers to access information more quickly and easily with other multilingual content, instead of information only available in a certain language.

*We always respect the copyright of the content of the author and always include the original link of the source article.If the author disagrees, just leave the report below the article, the article will be edited or deleted at the request of the author. Thanks very much! Best regards!
---