Office → Home, space changes change the way you learn to work
"Working from home, reducing mentoring time and reducing feedback that helps growth"
Evaluation of "Face to face vs remote, the content is important, not the method"
editorial comment[찐비트]is an abbreviation of 'Jung Hyun-jin's business trend' and 'real business trend', which shows the changing trend of work. 'Office Shift', a corner in Chinbit, is a content that carefully examines the changes in the office that started with the COVID-19 pandemic and lays the groundwork for finding answers in the form of work through experiments we have been doing together. will be We visit you every Saturday and Sunday morning. After the 40th series, we plan to make it available as a book.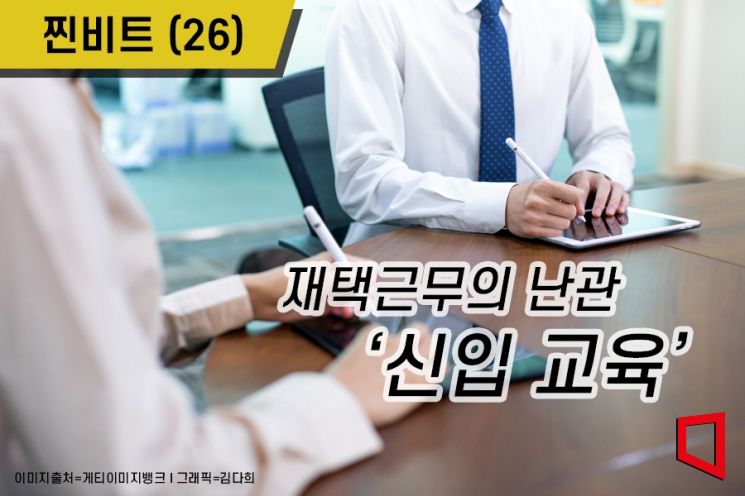 view original icon
The news that global consulting firms Deloitte and PwC are conducting retraining for new employees who joined during the Corona 19 period in the UK became a hot topic earlier this month. The reason for the retraining was that new employees did not properly acquire the skills necessary for the job as most of the training was conducted online at home for employees who were working from home in the aftermath of the pandemic (global pandemic). Compared to the senior generation, it was evaluated that the work experience was immature because they did not learn additional work in the office.
Companies diagnosed that they were having difficulties with communication or face-to-face activities, such as giving opinions at presentations or meetings while spending college life during the Corona 19 period. They decided to re-conduct training related to presentations and meetings for new employees, and to have managers take on the role of dedicated coaches for new employees for two years.
In an interview with a foreign press, Deloitte pointed out that "most of the new recruits have never experienced a corporate environment and are used to working alone," and that "this means that they need training on basic professional skills and work skills that were not required before." did.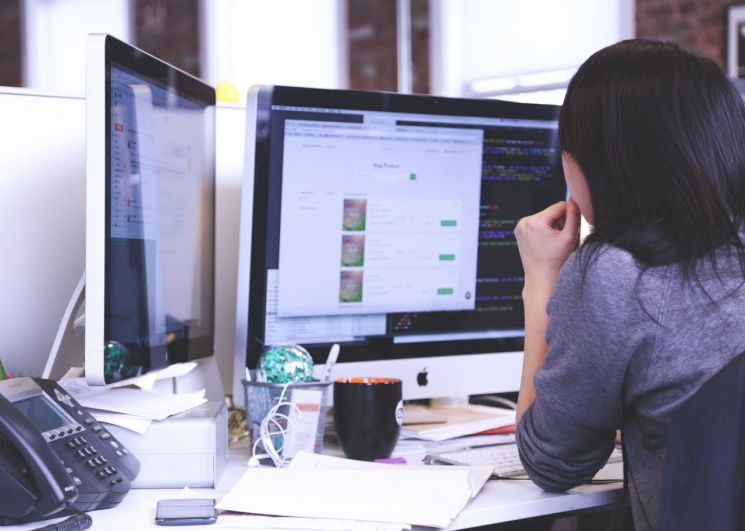 view original icon
As telecommuting is spreading due to the spread of Corona 19, the issue of new employee training is emerging as an issue. This is because the process of building work experience and learning skills while working at home rather than in an office is being omitted by social freshmen who have just left school and started social life. Often, new employees go through a 'training/apprenticeship period' for a certain period immediately after joining the company, and the change in the office space has brought about a great change in the process of learning and mastering the work.
◆ Wall Street's concerns about 'apprenticeship culture'… "Come out to the space to build your career"
It was Wall Street that openly mentioned the fact that it is having the biggest concern about training new employees due to the spread of telecommuting. Wall Street's way of nurturing and securing talented people is the 'apprenticeship culture', in which students go to work sites before graduating from school to observe and assist in the actual work process and gain work experience. However, working from home made it difficult to maintain this. This is why Wall Street hastened its employees to return to the office before other industries.
According to Bloomberg News, Morgan Stanley CEO James Gorman emphasized that employees working from home should return to the office at an event last year, describing the office as a "careerland." He explained that while working from home makes your home just a "jobland," it will help you develop skills that are difficult to obtain through a laptop screen while watching other colleagues work when you come to the office.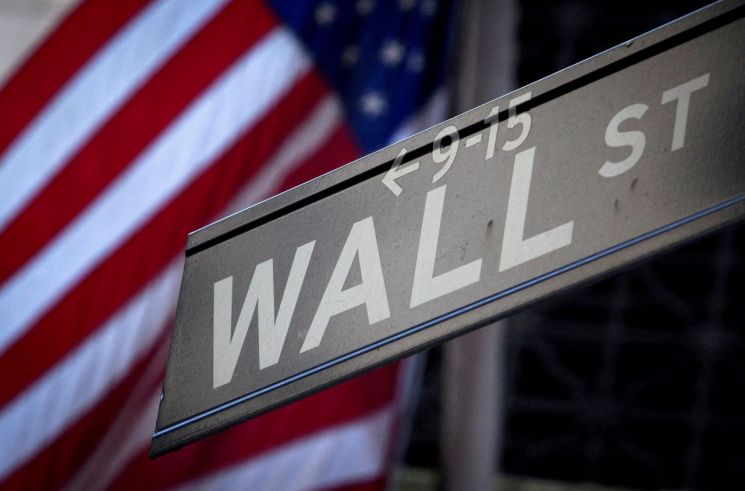 [이미지출처=로이터연합뉴스]
view original icon
Not only Morgan Stanley, but also JP Morgan and Goldman Sachs were in a similar situation. JPMorgan chairman Jamie Dimon has been open to the need for younger employees to come to the office and receive training. He used to say, "Most professionals learn their jobs through an apprenticeship model. In the world of Zoom, it's almost impossible to replicate." Goldman Sachs also emphasized the importance of going to the office for an apprenticeship culture, saying that more than 75% of its employees are MZ generation.
BlackRock, the world's largest asset management company, also recently announced that it will make it mandatory to go to the office four days a week from September. "Career development happens when there are 'teaching moments' among team members," BlackRock executives explained, which requires everyone to gather in the office.
◆ "Mentoring is face-to-face rather than virtual" vs "means are not important"
So, will telecommuting have a negative impact on new employee training? Recently, two research reports related to this have been published. At this point, three years after the spread of telecommuting due to the Corona 19 incident, it was said that face-to-face work is more advantageous than telecommuting in terms of education.
According to a research report released last month by WFH Research, a non-profit research organization, of 2,400 American adult office workers who can work from home, those who go to the office spend 40 minutes more time mentoring other employees per week than those who work from home. appeared to be In addition to mentoring, office-based workers spend 25% more time on career development activities than those who work from home or remotely, the study found. In addition, the time spent on formal training programs differed by about 25 minutes per week.
Nicholas Bloom, a professor at Stanford University who leads WFH Research, said, "Mentoring has been found to be easier in person. Because of this, he said that he would do 'hybrid work', which combines working from home and going to the office, and he would experience mentoring, innovation, and work culture during the time he spent at the office, and he would work with high concentration in a quiet environment on days he worked from home.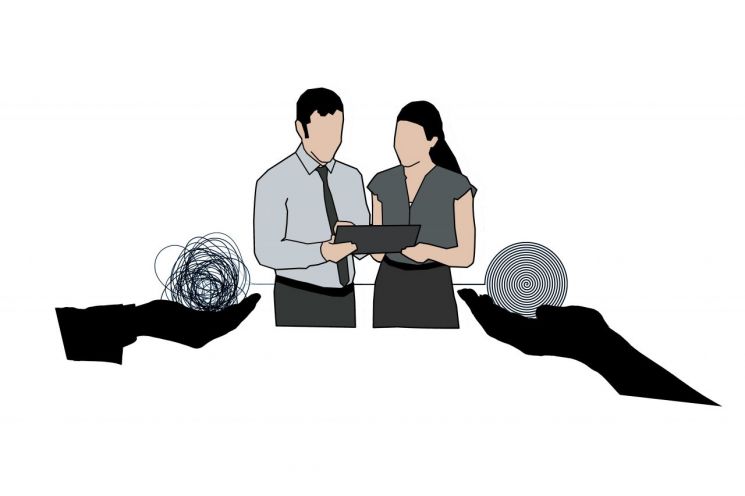 view original icon
It was also pointed out that the feedback that occurs in the process of working has a greater impact on new employees when working from home.
Natalia Emmanuel, an economist at the Federal Reserve Bank of New York, and others investigated software engineers at a company included in the Fortune 500 list of companies announced by the US economic magazine. 23% more feedback on computer code compared to However, after the office was closed due to Corona 19, this gap was found to decrease by 17 percentage points.
In particular, in the case of 'junior engineers' with less than 16 months of experience, who grow rapidly through feedback at the beginning of the company, the feedback decreased by half after working from home, while senior engineers did not show a significant difference. Emmanuel Economist said in a report that for this reason, the resignation rate of young engineers under the age of 30 who worked in the same building with colleagues increased significantly after the introduction of telecommuting. During the same period, the resignation rate of engineers over the age of 30 who worked in the same building with their colleagues showed a decline.
Titled the report, The Power Of Proximity to Coworkers, the researchers asked, "Do you want to train for tomorrow or be productive for today?" The New York Times (NYT) reported the results of this study and pointed out that "the lack of guidance is the 'hidden penalty' of flexibility."
In fact, in April 2021, job platforms Job Korea and Albamon asked 425 office workers who had succeeded in getting a job as new employees within the last year at the time, how they felt about starting their first company life untact. The response rate of the answer was the highest at 30.4%. The answer that they were happy because they did not have to spend time commuting to and from work while working from home was also high at 26.4%, which was high enough to rank second, but the difficulty seemed to have increased. 'It took me a long time to adapt to work' (26.0%) and 'It was a pity that I couldn't learn from watching my work' (25.6%) ranked 3rd and 4th.
view original icon
However, some argue that receiving education face-to-face is definitely an advantage, but like telecommuting, in the end, education is not the method, but the content to be delivered. Professor Ellen Escher of Loyola Marymount University (LMU) and others wrote in an article last year in the Harvard Business Review (HBR) that remote mentoring enables flexibility in schedule and location, and the mentoring process remains on record and through this, I looked into the contents and evaluated that it was possible to share it with others.
Professor Escher and others admit that "in the course of a casual conversation at work, there are fewer opportunities for mentoring, non-verbal nuances may be missed, and greater effort may be required to build a relationship or trust," but remote mentoring is also He said that sufficient education is possible if you create and enforce rules well, such as building trust and setting the frequency of communication and tools used.
---
Source: 아시아경제신문 실시간 속보 by www.asiae.co.kr.

*The article has been translated based on the content of 아시아경제신문 실시간 속보 by www.asiae.co.kr. If there is any problem regarding the content, copyright, please leave a report below the article. We will try to process as quickly as possible to protect the rights of the author. Thank you very much!

*We just want readers to access information more quickly and easily with other multilingual content, instead of information only available in a certain language.

*We always respect the copyright of the content of the author and always include the original link of the source article.If the author disagrees, just leave the report below the article, the article will be edited or deleted at the request of the author. Thanks very much! Best regards!
---